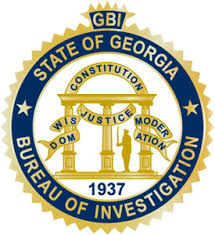 The GBI has arrested a man on 10 counts of Sexual Exploitation of Children.


On April 18, 2019, the GBI arrested John Richard Malone, age 21.
In December 2018, the GBI Child Exploitation and Computer Crimes Unit initiated a child pornography investigation after receiving a tip from the National Center for Missing and Exploited Children.  The investigation revealed that Malone was in possession of numerous child pornography and child exploitation images.  The GBI Child Exploitation and Computer Crimes Unit, assisted by the Columbia County Sheriff's Office, executed a search warrant at 226 Crown Heights Way, Grovetown, Columbia County, Georgia.  Several electronic digital media devices were seized at the residence and subsequent examination revealed that Malone possessed numerous images of child pornography.
Malone was transported to the Columbia County jail without incident.
The GBI Child Exploitation and Computer Crimes Unit is the host agency for Georgia's Internet Crimes Against Children's Task Force.  The ICAC Task Force is comprised of GBI Agents and approximately 240 local and federal affiliate agencies throughout the State of Georgia.   The mission of the ICAC Task Force, created by the U. S. Department of Justice and managed and operated by the GBI in Georgia, is to assist state and local law enforcement agencies in developing an effective response to cyber enticement and child pornography cases. This support encompasses forensic and investigative components, training and technical assistance, victim services, prevention and community education. The ICAC Program was developed in response to the increasing number of children and teenagers using the internet, the proliferation of child pornography, and the heightened online activity by predators searching for unsupervised contact with underage victims.