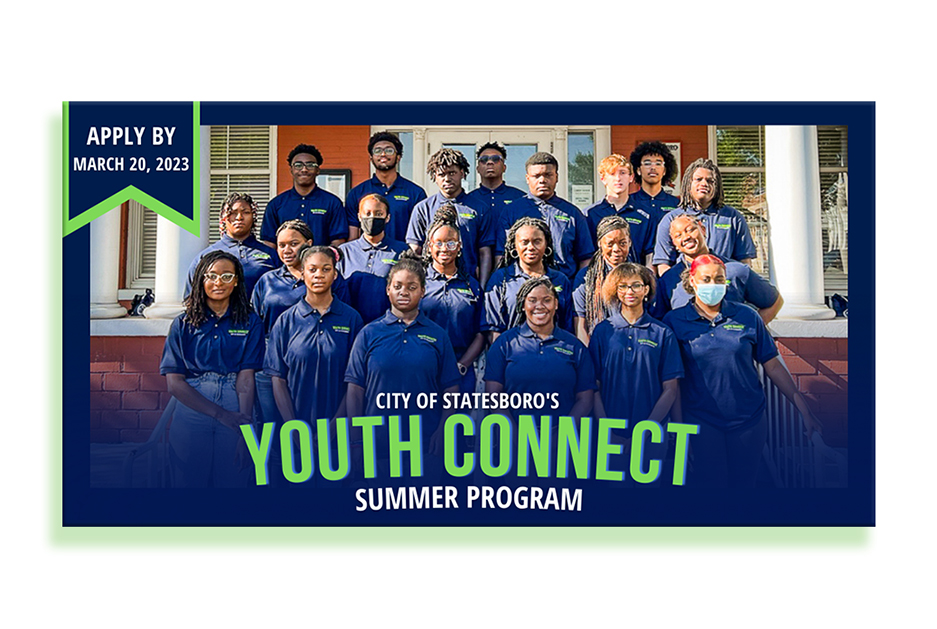 The City of Statesboro will again be having a 5-week summer program this year for high school students in the community. The Statesboro Youth Connect Summer Program will focus on concepts of education, employment, civic responsibility, leadership, and diversity.

The city says the students will learn valuable skills contributing to the their chosen career path and their personal development, while interacting with government leaders, community leaders, and other individuals. Students will spend 30 hours each week total in the program, earning $7.25 per hour.
The content covered will include:
Fundamentals of City Government
Life Skills, Soft Skills, and Employability Skills
Career Exploration
Civic Engagement
Leadership
Diversity
To be eligible for the program, individuals must be enrolled in high school (10th – 12th grade during August 2023) and live in the Statesboro city limits, OR be a dependent of a City of Statesboro employee. The deadline to apply is March 20 and the application can be found HERE or by scanning the code on the flyer below.
Contact Dr. LaSara Mitchell – Program Coordinator, Statesboro Village Builders for any questions at 912-212-2378 or email lasara.mitchell@statesboroga.gov