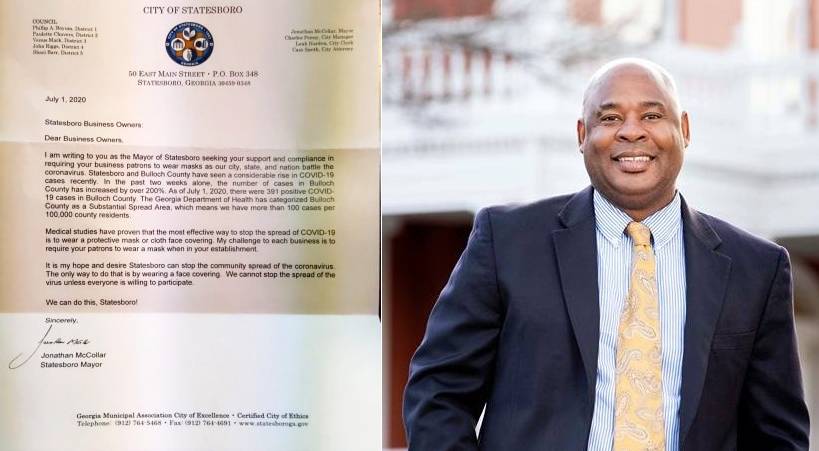 As confirmed cases of COVID-19 continue to climb in Bulloch County, the mayor of Statesboro has asked businesses to require patrons to wear masks on their premises.


Mayor Jonathan McCollar sent the letter dated July 1 to a handful of businesses in the community, citing "a considerable rise in COVID-19 cases recently." The Georgia Department of Public Health has identified Bulloch County as a location with 'substantial spread' as testing has increased and more individuals are testing positive.
As a result, McCollar is asking business owners to take the lead on face coverings.
From the letter:
"My challenge to each business is to require your patrons to wear a mask when in your establishment. It is my hope and desire Statesboro can stop the community spread of the coronavirus. The only way to do that is by wearing a face covering. We cannot stop the spread of the virus unless everyone is willing to participate."
Under Governor Kemp's April Executive Order – which is currently extended through August 11, 2020 – local governments are prohibited from enacting ordinances or orders that are more or less strict than the state orders. If the state is not enacting a mandatory mask order, local governments are barred under the Executive Order from mandating masks.
You can read the letter in its entirety below