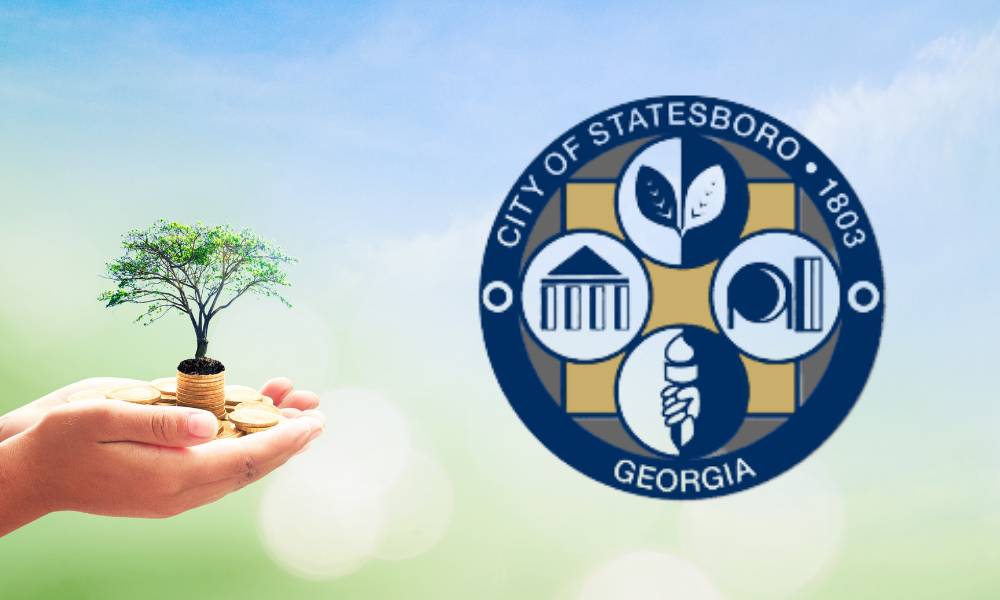 The Statesboro City Council met for their regular meeting on Tuesday, January 5th at 9:00 a.m. Mayor Jonathan McCollar joined council via Zoom and the Mayor Pro Tem Paulette Chavers led the meeting.


Among the official business:
Council approved a Resolution to Fix and Publish Qualifying fees for the City of Statesboro November 2, 2021 General Election.
The qualifying fee for mayoral candidates was set at $560
The qualifying fee for city council candidates in Districts 1 and 4 was set at $227.00.
The resolution was approved 4-0.
Council held a public hearing for alcohol license applications for:
Vandy's on W. Vine Street – seeking an on-premises permit and a Sunday sales permit
Kade LLC, DBA G8 Stop 2 on Northside Drive – seeking a package sales permit and a Sunday sales permit.
No one was present to speak for or against the applications. Both applications were approved 4-0. 
Council held a public hearing and had the first reading of an ordinance to establish licensing and operational requirements for mobile food service units.
Among the changes to the ordinance, as explained by City Attorney Cain Smith:
An Application for location approval is not required for a licensed mobile food service unit not conducting point of sale transactions when hired by a resident to operate at that person's owned or leased residence for a period not to exceed 8 hours. This exception may not be utilized more than once during any 60 day period.

A food truck would still be allowed for a private party if the truck is not selling to the individuals and has instead been brought in for catering/serving said private party.

Mobile Food Service Units shall only conduct business within commercial zoning districts. Operation in residential zones is only permitted if an administrative variance is granted pursuant to Section 18-316 or if the operation is qualified under Section 18-309 (c)(11)
Creates a variance process:

The Planning and Development Director may administratively grant minor variances, particularly as to operations within prohibited zoning districts, with conditions. Either the owner/occupant of the physical site upon which a mobile food service units wishes to operate, or a mobile food service unit operator  wishing to conduct business thereon, when accompanied by written authorization from the property owner/occupier, may request a variance from the terms of this chapter, where such variance will not be contrary to the public interest and where, owing to special conditions, strict enforcement of the provisions of this chapter will, in an individual case, result in unnecessary hardship; provided, however, that the spirit of this chapter shall be observed, and public safety and welfare secured. Such variance may be granted in an individual case upon a finding by the zoning administrator that:

The intent and spirit of the ordinance is not compromised;
The strict application of this chapter to this particular piece of property or mobile food service unit
would create an unnecessary hardship;
The request for relief is due to an unusual or peculiar circumstance; and
Relief, if granted, would not cause detriment to public safety and welfare
No one was present to speak for or against the proposal and the first reading was approved unanimously. 
Council held a public hearing and voted 4-0 to approve Resolution 2021-02 to adopt an Urban Redevelopment Plan and Area for the City of Statesboro.
This is a requirement for grant applications to the Community Housing Improvement Program (CHIP) and the Community Development Block Grant (CDBG) to make sure the City of Statesboro is competitive in the process. There is no budget impact. You can read the plan on page 53 here.
Council held a public hearing and voted 4-0 to approve Resolution 2021-03: to appoint elected officials to Urban Redevelopment Agency to transact business relating to urban revitalization efforts pursuant to Georgia redevelopment Powers Law and in accordance with the adopted Urban Redevelopment Plan.
Per the city attorney, this body would contract and incur debt for the projects for urban development. This is a housekeeping issue to exercise the redevelopment plan in the redevelopment area. No one was present to speak for or against the project. There was no council discussion.
Council voted 4-0 to award a contract to Solid Waste Applied Technology (SWAT) for the purchase of a Pac-Mac yard waste collection body with Freightliner cab and chassis per Sourcewell (formally NJPA) contract in the amount of $165,112.00.
Council voted 4-0 to award a contract to Allstate Peterbilt for the purchase of a Peterbilt cab and chassis with Galbreath rolloff body per Sourcewell (formally NJPA) contract in the amount of $188,766.00. This item will be funded from 2013 SPLOST for solid waste handling equipment.
During 'Other Business from City Council,
Councilwoman Sherri Barr reminded voters of the precinct change from the Fairgrounds to Pittman Park.
Councilman Phil Boyum asked the City Manager to explore keeping a rolling count of the number of people in the city and the county who have been vaccinated against COVID-19.
As part of City Manager comments, Penny referenced a memo in the 'council FYI packet' which details money allocated for utilities and rental assistance. Penny told council the document was amended to include $13,000, which was allocated for Feed the Boro to assist with three food drives in January, February, and March.
Penny also said the most recently approved COVID-19 relief package in Congress may provide additional relief for the city at some point.
During 'Public Comments,' there were no members of the public signed up to speak.
Council listed potential litigation as the reason for executive session, per OCGA 50-14-4, and the meeting closed to the public at 9:32 a.m. No action was taken.
You can watch the full meeting here.