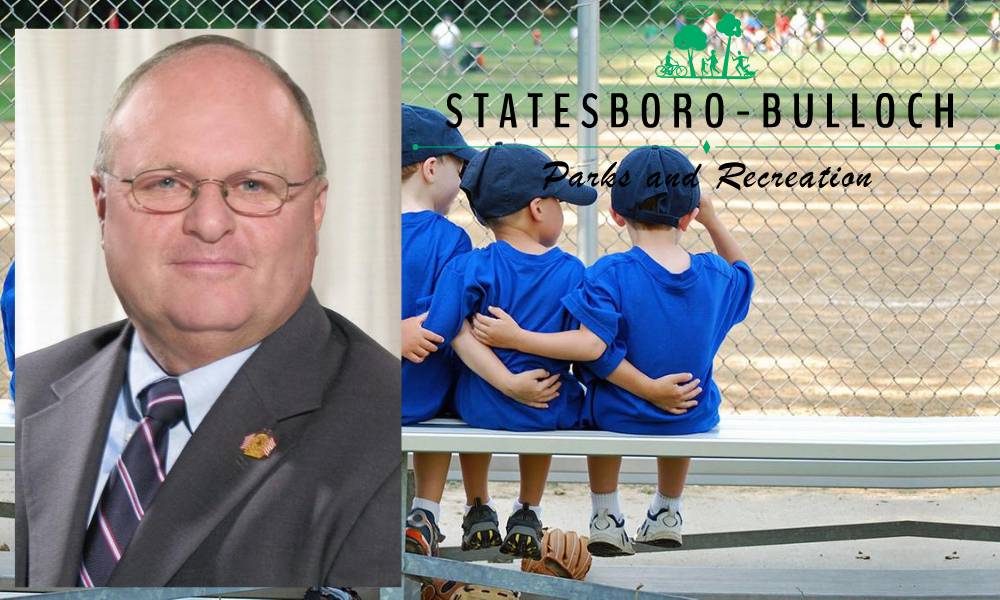 Bulloch County Manager Tom Couch announced the selection of Eddie Canon as the new Statesboro-Bulloch County Parks and Recreation Director on Friday.  His 40-year career has been dedicated to public service, including leadership and management roles.

Prior to joining Bulloch County, Eddie served for more than 20 years including executive level positions as Support Services Agency Director and Parks and Recreation Director for Cobb County.  He has also served as Parks and Recreation Director with the City of Cumming and began his career with the City of Roswell Recreation and Parks Department.
Eddie earned a Bachelor of Science in Recreation from the University of West Georgia and is a past president of the Georgia Recreation and Parks Association.  He and his wife, Susan, have two grown children and two grandchildren.
Bulloch County has a reputation of providing great Park and Recreation services for their citizens and they have the staff that is dedicated to doing so," says Mr. Canon. "To be able to join that team is a highlight of my career. I look forward to be able to work with staff, County management and elected officials to take the department forward into the future."
"We are delighted to be able to hire someone of Eddie's caliber for this key position on our management team," stated Roy Thompson, Chairman of the Bulloch County Commission.  "We are also grateful to Wayne Gay, a retired and prominent parks and recreation executive who served as our interim director.  He helped us during a difficult transition period with the onset of the COVID-19 pandemic. He was instrumental in this capacity, and with helping us with the recruiting process."
Mr. Canon will begin his duties on Monday, July 27th.