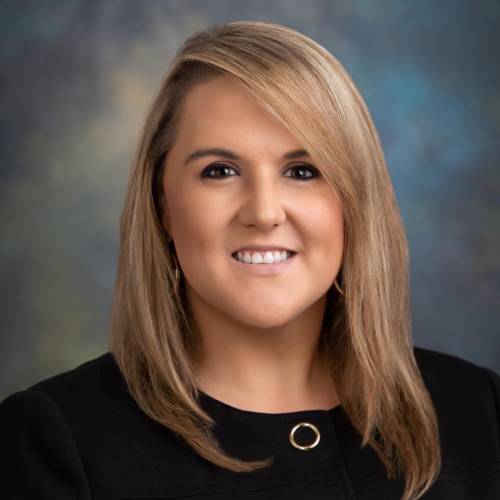 Due to the social distancing guidelines, we have converted our traditional AllOnGeorgia candidate video interviews into short questionnaires. Each candidate in the race was provided an identical questionnaire with the same deadline. Answers were not edited in any way.

The Primary Election was moved to June 9th.
The last day to register to vote in the primary is May 11th.
Early voting begins May 18th.
To sign up to volunteer as a poll worker, click here.
---
What experience do you have as a prosecutor and attorney?


My experience as an attorney has been exclusively as a prosecutor.  I was sworn-in to practice law in October 2014. I have worked continuously since that date as an Assistant District Attorney in the Ogeechee Judicial Circuit, which includes Bulloch County.  In that time, I have handled over 1,500 criminal prosecutions, and I am currently the lead prosecuting attorney for felony offenses originating from the Bulloch County Sheriff's Office, Georgia Bureau of Investigations for Bulloch County, and Georgia State Patrol for Bulloch County.  I am responsible for managing those cases from inception to disposition, which includes handling bond and preliminary hearings, victim meetings, grand jury presentations, pre-trial motions, pleas, trials, and select interlocutory appellate matters. I have prosecuted cases involving murder, rape, armed robbery, child molestation, drug trafficking, domestic violence, elder abuse and exploitation, vehicular homicide and serious injury by motor vehicle, as well as theft and financial crimes.  I also spend a great deal of time with local law enforcement consulting on investigations, potential charges, and courtroom preparation. Prior to being sworn-in as an attorney, I served as a prosecutorial clinician through The University of Georgia School of Law in the Ogeechee Circuit District Attorney's Office in Statesboro, as well as the Ocmulgee Judicial Circuit District Attorney's Office.

How do you view the day-to-day role of the Solicitor General? (The balance between

managing the office and being in the courtroom, duties and responsibilities, etc.)

The most important role of the Solicitor-General, in my opinion, is to be an efficient and effective manager, including daily case and office management.  Our former Solicitor-General did an excellent job of skillfully processing and resolving cases that came through State Court, while simultaneously encouraging and growing his office staff.  Due to the number of cases that come through the Solicitor's Office in any given year, it is imperative to be efficient in order to avoid backlog, and to ensure each matter is heard in a timely manner.  In order to do so, I would maintain open communication with my staff, law enforcement, the Court, attorneys, and the public. As for office management, I have always felt that taking a team approach is the best way to increase productivity. This would involve including office staff in decision-making, and taking their opinions into consideration.  Through those efforts, I would hope to continue the former Solicitor's practice of facilitating communication, collaboration, public relations, and judicial economy.

What practices are in place from the outgoing administration that you think should be

carried over by the new administration?

Aside from the practices mentioned above, the former Solicitor-General also implemented, utilized, and advanced the use of technological services to improve case management and prosecutorial efficiency.  Due to his efforts in that area, new case management software was introduced in the Solicitor-General's Office. This particular case management software is one that I have made practical and effective use of since becoming a prosecutor in 2014.  This software helps significantly with maintaining records, and being able to have those records readily accessible, at the touch of a button. I would intend on continuing the use of that case management program, as well as keeping up-to-date on, and making use of, new technology that would further promote productivity and efficiency. 


How can the Bulloch County Solicitor's Office be more efficient and what does it mean

for an office like that of the Solicitor to be 'efficient'?

One of the biggest differences between criminal matters handled in State Court versus Superior Court is the sheer volume of cases.  In Superior Court, I have dealt with some of the most serious felony offenses to come through Bulloch County in recent years. Those cases can, at times, see a year elapse from the time of arrest to the time of trial.  This is often due to the severity of the offenses charged, and the complex nature of the investigations. State Court operates at a much quicker pace, with cases often resolving at arraignment or shortly thereafter, in order to properly maintain an incredibly large caseload.  I saw this firsthand during my time as a prosecutorial clinician in the Ocmulgee Judicial Circuit, where many District Attorneys' Offices handle all felony and misdemeanor prosecutions in their counties. My goal as Solicitor-General would be to maintain the practice of efficient case management, without having that come at a cost of thorough and fair prosecution.  Our former Solicitor did an outstanding job of balancing these goals, and I would seek to continue those practices. Also as stated above, I would strive to adapt and evolve as new technology becomes available, only helping to further improve efficiency.

Bulloch County has more than 400 DUI arrests across jurisdictions each year, but only a handful of those result in convictions due to plea agreements, amendments to lesser charges, and dismissed charges. Should the Bulloch County Solicitor's Office (choose

one):

___do more to seek convictions in DUI cases ​
___do less to seek convictions in DUI cases​
___continue 'as is' in DUI cases 

None of the above.  In my opinion, the focus of DUI prosecutions should be getting them right, not concentrating on numbers or quotas.  DUI law is an ever-changing body of law, and our former Solicitor did a remarkable job of staying up-to-date on the various court decisions affecting the prosecution of those cases.  This included working closely with law enforcement to interpret the legal provisions and decisions handed down from the Court of Appeals and Supreme Court, and providing training and counsel with those agencies.  DUI prosecution is incredibly technical. With the law changing as quickly as it does with this particular offense, law enforcement and prosecutors have to work very hard to adapt, and to ensure that the cases are handled fairly, within the bounds of the law.  This process is critical from the time of the initial traffic stop to disposition of the case, in order to prevent the suppression of evidence necessary for conviction. In my current role, I handle all vehicular homicide and serious injury by motor vehicle cases in Bulloch County.  Often times, those cases have an underlying offense of Driving under the Influence. I too have had to stay exceedingly familiar with the nuances and changes in the law, and have counseled regularly with law enforcement on how we should be adapting, and approaching DUI-based prosecutions.  I would continue to do so in the role of Solicitor-General.   


What can the Bulloch County Solicitor's Office do to adequately equip officers with the

necessary tools to build solid DUI cases from arrest to prosecution?

In my experience, the most important part of successful DUI prosecution is making sure that the prosecutor and law enforcement are on the same page with what the law requires.  Our local law enforcement agencies do a superb job of staying up-to-date on the current provisions and what steps are necessary to secure successful DUI cases. I have had the opportunity to work closely with all of our local law enforcement during my time in the District Attorney's Office, and I would continue to do so as Solicitor-General.  This would include providing training, and being available to answer legal questions at any time of the day.


A number of prosecutors around the state have opted not to prosecute misdemeanor marijuana offenses due to concerns over field testing and the evolving public opinion on

marijuana generally. What is your position on this?

My oath as a prosecutor includes swearing to uphold the law as put in place by the legislature of the State of Georgia, the Constitution of the State of Georgia, and the Constitution of the United States.  That often times includes prosecuting offenses subject to public inquiry. I will continue to truthfully and honestly uphold my oath as a prosecutor, and will certainly adapt if changes in the law are made.

Does the Bulloch County Solicitor's Office adequately assist defendants who may be in

need of a public defender? If not, what could be done to improve this necessity?

The Solicitor-General's Office has always worked diligently to ensure that indigent defendants are afforded the right to counsel.  The Solicitor also frequently makes efforts to speak with defendants about the resolution of their cases, if they make the decision to represent themselves.  This can often be seen in traffic offense cases handled in State Court. I think working with the local Public Defender's Office to ensure rights are upheld is a critical and necessary part of any prosecutor's job.  I would intend to continue that practice in State Court.

How should the Bulloch County Solicitor's Office measure success?

I have always measured my prosecutorial success by being able to go home at the end of the day knowing I did what was right in my cases.  That does not always necessarily align with what is popular, nor does it always ensure victory in the common interpretation of the word. However, I would carry that mentality into the role of Solicitor-General if given the opportunity.  An elected office of this kind is successful when it is approaching the job with integrity, prosecuting cases fairly, and instilling confidence of that within the community it serves.

Is there anything else you would like the public to know about you? (This area may also be used to include a bio and of er information on where people can learn more about

you?)



My name is Catherine Sumner Findley and I am excited to be running for the position of Bulloch County Solicitor-General. This has been a decision made after fervent prayer and consideration from my family, and I humbly ask for your support and guidance in the days to come.
Bulloch County has been my home for 28 years, and is a place I truly cherish. I was blessed to grow up attending Bulloch County schools, playing sports through our recreation department, being a member of First Baptist Church, and graduating from both Statesboro High School and Georgia Southern University.  I am now proudly working as an Assistant District Attorney in the Ogeechee Judicial Circuit District Attorney's Office. My husband works in our local, family-owned business, PoJo's, which has been appreciatively supported by our citizens for the last 15 years. Our precious son Sam is attending daycare in Statesboro, and is currently loved and cared for by many of the same people who mentored and guided us to adulthood. This community has provided so abundantly for my family, and I look forward to continued public service in the place I love most.
As a child, I spent many days in my grandfather's office where he served as the Southeastern Director for the Department of Family and Children Services.  Through his work, I learned how important it is for our communities to have public servants passionate about the work in which they perform. As a result, I carried the desire of becoming a career prosecutor to the University Of Georgia School Of Law, where I was named the 2014 Prosecutorial Clinician of the Year.
I spent every summer of my law school career interning within our local District Attorney's Office, a place I have been blessed to call home since becoming a licensed attorney.  Prior to law school, I had the opportunity to work as a constituency services intern for former United States Senator Johnny Isakson in Washington, D.C., and as a courier for Franklin, Taulbee, Rushing, Snipes & Marsh in Statesboro.
Within our community, I have served as President and Vice President of the Bulloch County Bar Association. I am a graduate of both the Lynda Brannen Williamson Leadership Academy and Leadership Bulloch. I have also served as a Sunday school teacher and Wednesday night group leader in my local church congregation, as well as the chairperson for a fundraiser benefiting a local family and the Leukemia and Lymphoma Society.
I feel prepared and qualified to handle this position, primarily because of the wisdom, guidance, and encouragement this community has so graciously provided throughout the years.  I respectfully ask for your continued advice and support. This endeavor would simply not be possible without you, and I appreciate your time and consideration.
As always, if you have any questions or comments, please feel free to contact me at findleyforbullochsolicitor@gmail.com.
Facebook page.
Campaign website.