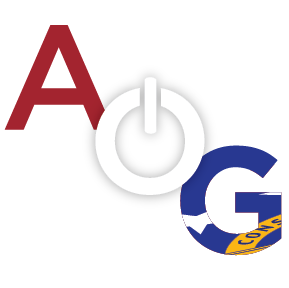 Hendley Properties is looking to spruce up another area of downtown Statesboro and thanks to a unanimous vote on Tuesday night by the City Council, the project will soon be in the works.

Hendley Properties is renovating a single-family home at 453 South College Street. That property, zoned single-family, needed to be converted to high density so that the property company can erect five one-bedroom cottages behind the single family structure. Additionally, a variance needed to be granted to permit the owner a variance on the ordinance that prohibits homes smaller than the minimum dwelling size.
Initially, staff recommendations from the variance process took concern to the setback variance, however, a representative from Hendley Properties, Brian Davis, stated that the setback distance was merely an effort to try to preserve the decades old oak trees on the property.
Davis said the single-family home has been undergoing a home makeover and the four bedroom, three bathroom home will soon have central air for the first time in addition to some cosmetic upgrades. The single family home and the cottages will be targeted for young professionals and professors, something Davis said will help ease the concerns of neighbors worried about traffic volume. "The people that we're looking to bring in should be on the more responsible end of rental housing because it's not aimed at student housing."
Two neighbors, Jason McCoy and Rick Kirley, both addressed the council about the property. Both noted that they support Hendley Properties project plan and are glad to see the area continue to be developed, but they would like to the city to do something about the speeders and the people who run the stop sign at the intersection of College and Kennedy. McCoy says he has witnessed at least three accidents in the area. The Statesboro Police Department has been responsive, McCoy stated, but an officer cannot be present at the intersection 24/7.
City engineers, deputy city manager Robert Cheshire, and Mayor Jan Moore all assured the homeowners the city would look into a proactive approach to remedy the intersection.
Councilman Jeff Yawn asked if the property owner was considering any vegetation to block the view for the neighbors and Davis states that Hendley Properties was willing to concede to natural vegetation and a fence, if necessary.
As for the variance on the minimum dwelling size for the cottages, Councilman Phil Boyum voiced his concerns about 'spot zoning,' which is placing of a small area of land in a different zone from that of neighboring property. Mayor Moore noted that a property one block down was zoned multi-family.
Davis noted that a neighbor already had an apartment in the backyard which is rented out monthly.
Boyum stated that he had no issue with the project, but was concerned about the precedent that will be set.
Ultimately, the council voted unanimously to approve both the variance for the single-family home and the minimum dwelling exemption request.