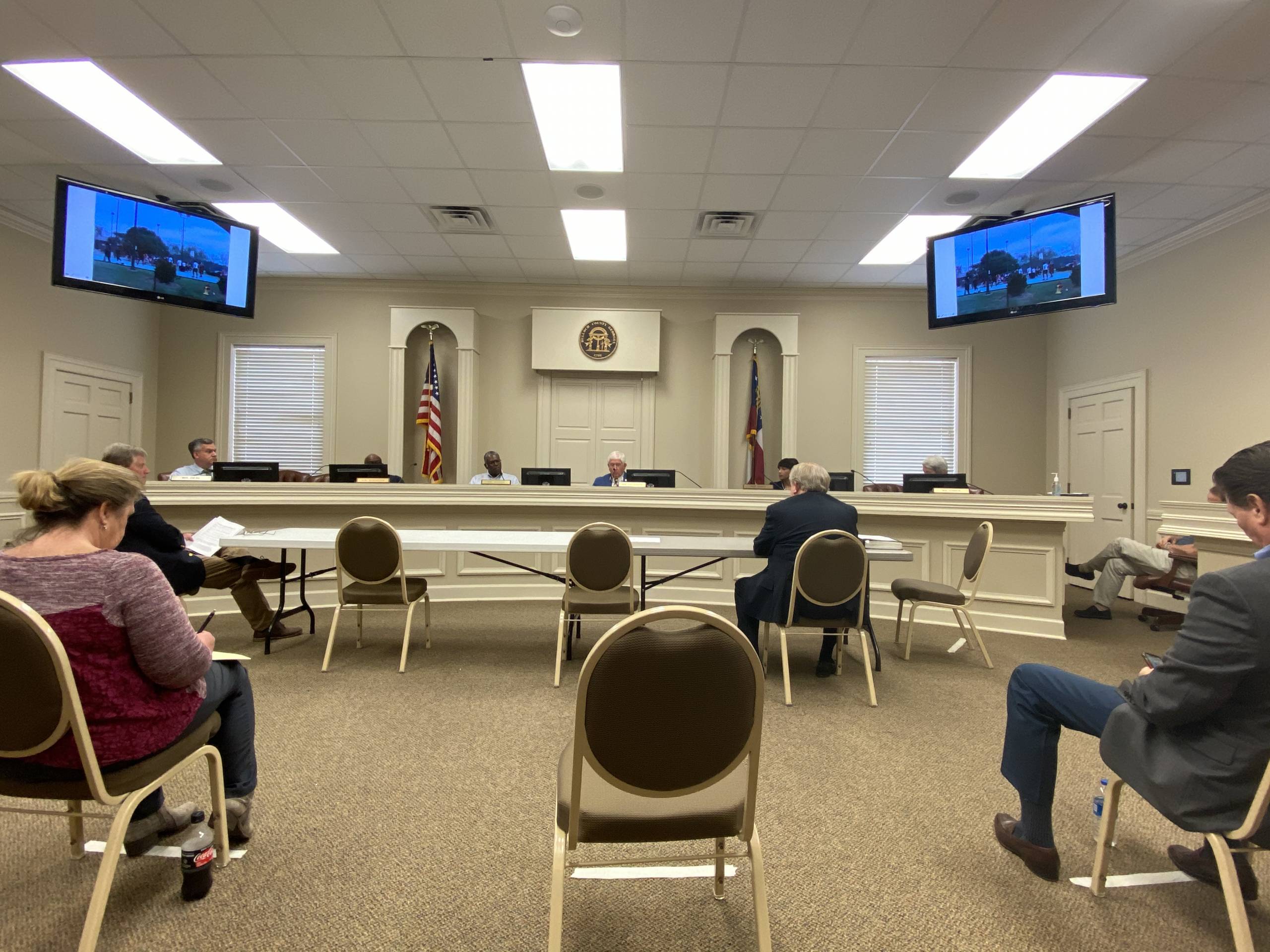 County Manager Tom  Couch told commissioners Tuesday that after consultation with the commissioners individually and the various municipalities in the county, a number of initiatives will be implemented across the county.


Sheriff Noel Brown was present as well to express his support the Commissioner's decisions, saying the Sheriff's Office will enforce the
Curfew for non-essential employees, persons not traveling to and from work for grocery stores, convenience stores, and pharmacies, and medical emergencies, 10pm to 6am daily;

Observance of governor's shelter in place for at-risk persons, persons presumed positive, and persons who have tested positive for COVID-19;

Continue to enforce the prohibition on price gouging;

Restaurants will be prohibited from having dine-in activities but will be permitted to continue to offer curbside pick up and outdoor;

Businesses licensed for on-premise alcohol consumption may sell unopened alcoholic beverages;

Alcoholic beverage licenses for catering companies are suspended;

County recreation activities are suspended but open air walkways are open during non-county hours
The ordinance will be in effect until April 27th unless otherwise extended. It takes effect Wednesday at noon.
The County will also:
-look to purchase infrared thermometers for courthouse employees.
-draft a "shelter in place" policy and a "safe at home" ordinance to have prepared for any next steps that may be taken.
Chairman Roy Thompson displayed pictures of large gatherings, to include the crowded basketball courts, in which groups of 40 or more were gathered around the county in the last several days. "That is dangerous and that is why we're here," Thompson said.
Commissioner Timmy Rushing said as a small business owner, he also understands how all of this is impacting small business owners. "This does affect us we too, but we are doing the best we can. We don't have the hospital beds."
Commissioner Curt Deal said he thought it would be a good idea to go ahead and draw up the other ordinances so things can be in place in case next steps must be taken "at a fast pace."
A motion was made by Commissioner Water Gibson and approved unanimously.
This article will be updated as soon as a copy of the ordinance is made available.