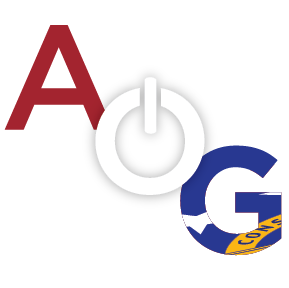 The Bulloch County Board of Commissioners met Tuesday evening to vote on the proposed rezone request for a 4,682 acre tract of land on Highway 67 at I-16. The request seeks to rezone the agriculture land owned by GA-16 LLC to "light industrial."


Attorney Laura Marsh, who spoke on behalf GA-16 LLC, and principal Dan Bradley Jr., touted the need for approval to support job opportunities, the lifeblood of the community. Marsh urged Commissioners to ignore scare tactics and allow development under strict regulation. She noted that Mr. Bradley has been the victim of personal and professional attacks, ones she says are unsubstantiated. Marsh said 99.9% of the business owners support the project.
Ryan Thomas from engineering firm Thomas & Hutton and natural resource expert and consultant Alton Brown. Also present was a representative from the Savannah-based PR firm representing Mr. Bradley.
Claiming the landowner would agree conditions like limiting types of industry, design specifics, 100 foot buffers, commitments to open space, and aesthetic standards.
Attorney Mike Classens argued Ga-16 LLC is against the zoning as is and therefore against previous decisions of the Commission. Claiming the project is not well-planned and not well researched, Classens said the county should be concerned with effects on water quality and water quantity. He also delivered compelling numbers about 124 million pounds annually with regard to solid waste. Threatening agriculture, a lack of open space, endangering wetlands, and an unsuitable plot for septic tanks, Classens advised the Board to stand their ground and deny the request,
Speaking against the project were residents Theresa Hackle, Dr. Ruth Green, Greg Hammerstein, Sid Jones, Gregory Futch, Charlie Martin, James 'Major Woodall', Dan Reams, Ronald Starling, Stan Elrich, and Emily Marcusstein from the Ogeechee Riverkeeper.
The consensus was the same: the land, the natural resources, and the water would be endangered by such a project. Additionally, all said he project is rushed and impact studies should be conducted before a rezone is granted.
No citizens rose to speak in favor of the zone request.
Both sides delivered emotional and compelling rebuttals and the applicant yielded time to Bulloch Development Authority CEO Benjy Thompson, but ultimately, the Board of Commissioners voted 6-0 to DENY the request.
Commissioner Thompson made a motion to deny the request, which was seconded by Commissioner Rushing. Commissioner Ethridge talked a pro-business approach and thanked Mr. Bradley for the taxes he pays. Commissioner Gibson said the county has plenty of other projects that build the county, if the rezone isn't granted.