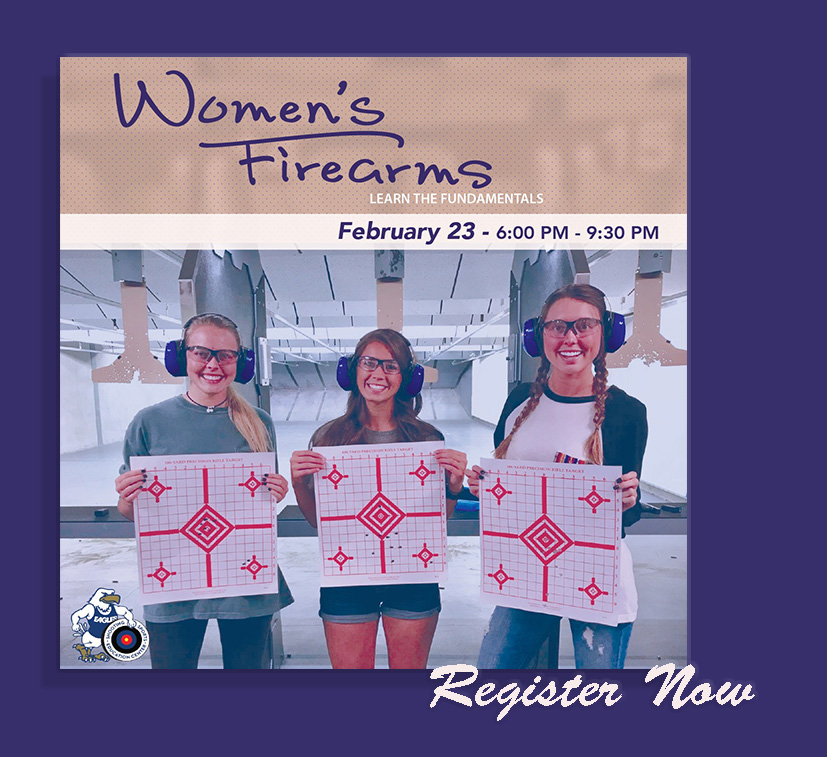 Georgia Southern University's Shooting Sports Education Center will be hosting this month's Women's Firearms Course on February 23, 6:00 pm – 9:30 pm.

The course is for ages 16 years and older, and the cost is $75 for the public and $50 for students. Payment is required when you register. Registration is open now until no later than 48 hours before the time of the course.
Register at the center, located at 3271 Old Register Rd, or by phone at 912-478-SSEC.
From SSEC:
This course is designed for women who want to learn how to handle and shoot a firearm safely. Safe shooting and handling practices are paramount for any woman who is considering owning and or operating a firearm. Participants will gain a comprehensive knowledge of the anatomy of the different handgun systems, benefits and drawbacks specific to each of the platforms and their operation. In addition, participants will be introduced to the fundamentals of shooting.
You will learn the basics for 4 different firearms, .22, .38 special revolvers, 380 auto and a 9mm. With each type of firearm you will have the opportunity to shoot 10 rounds allowing you to become familiar and comfortable with the subtle difference between each type and caliber.
Upcoming courses:
| | |
| --- | --- |
| March 26, 2022 | 9:00am – 12:30pm |
| April 20, 2022 | 6:00pm – 9:30pm |
| May 21, 2022 | 9:00am – 12:30pm |
| July 6, 2022 | 6:00pm – 9:30pm |