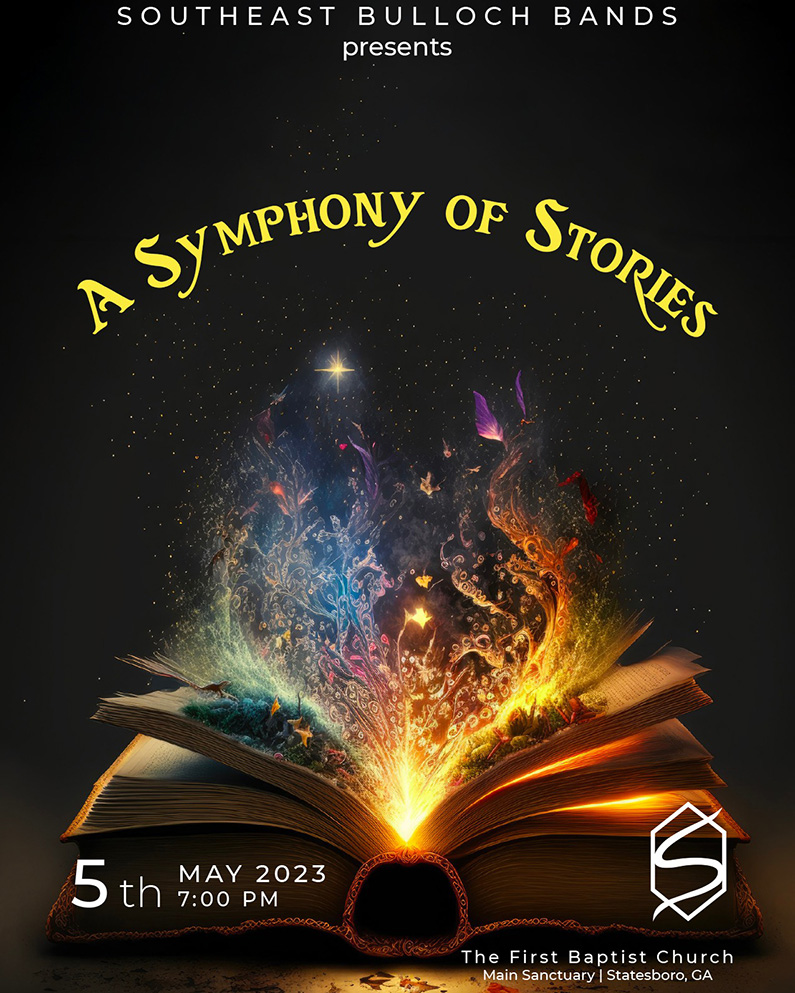 Southeast Bulloch High School will be hosting a spring concert "A Symphony of Stories" on Friday, May 5, 7:00 pm, at First Baptist Church of Statesboro.

SEBHS band will perform works inspired by some of the world's greatest books and short stories from children's classics like "Where the Wild Things Are" to the JRR Tolkien masterwork "The Lord of the Rings", as well as everything in between. The band will also perform the World Premier of their newly commissioned work "and Straight on till Morning" by up and coming composer Patrick Smith.
Admission is free, but they will be collecting canned goods and donations for the Statesboro Food Bank. There will also be raffles and door prizes during the event.