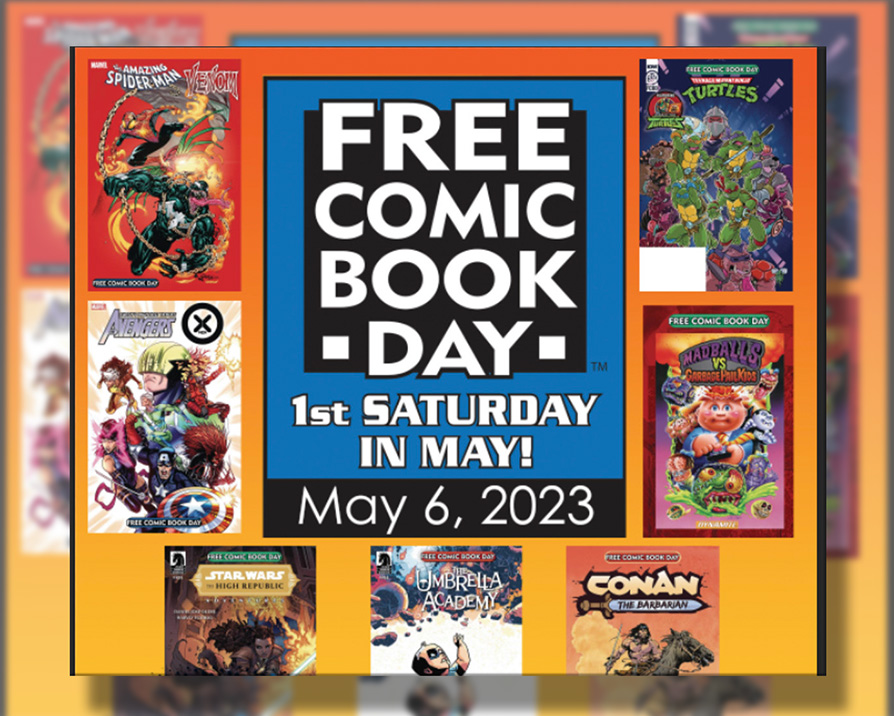 Galactic Comics & Games in Downtown Statesboro will be participating in the annual event Free Comic Book Day this Saturday, May 6, beginning at 9:00 am. Free Comic Book Day is an international event that takes place on the first Saturday of May every year.

Stop by and pick four free comics from a wide selection, including comics from previous years, while supplies last. Anyone wearing a costume may pick an additional four free comics, and enter the costume contest. There will also be sales and a meet and greet with special guest artists.
Galactic Comics & Games is located at 21 East Vine Street. Visit their Facebook page HERE and website HERE.
For more information about the international event and a complete rundown of free comics offered, check out https://www.freecomicbookday.com/