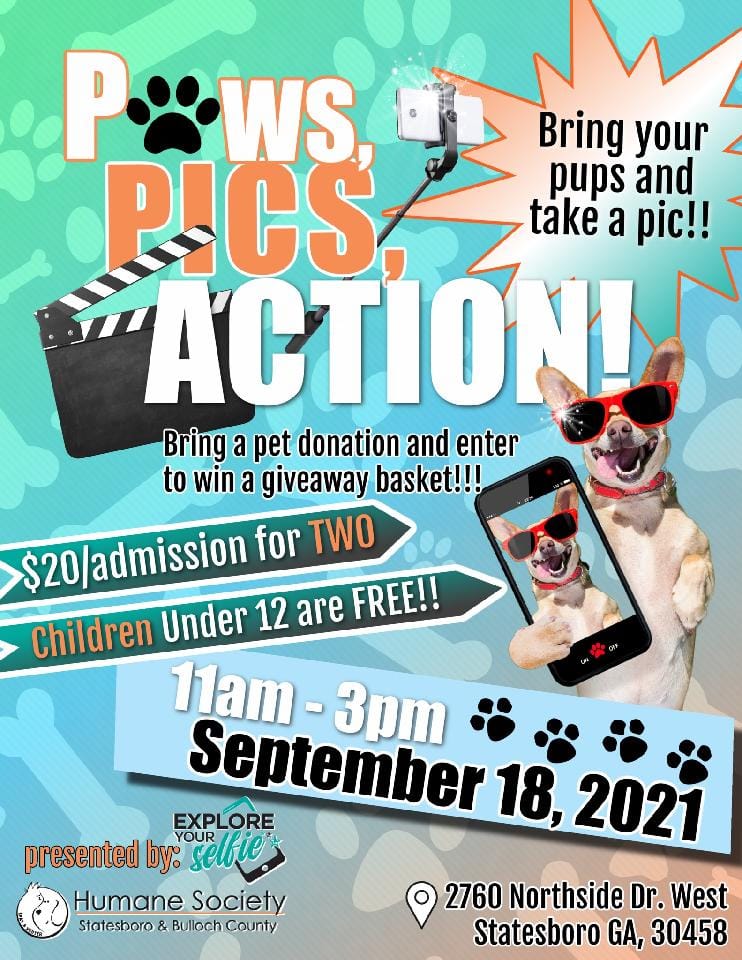 Bring your furry friends to Explore Your Selfie on September 18, 11:00 am – 3:00 pm for Paws, Pics, Action!


This event is to raise awareness and benefit the Humane Society of Statesboro and Bulloch County. There will be a raffle for a gift basket. Bring a pet supply donation and receive a raffle ticket. Increase your chances of winning by bringing multiple items to get more tickets.
Explore Your Selfie is a new business in Statesboro, located at 2760 Northside Drive West. It's Statesboro's first selfie museum and has multiple themes for capturing fun photos and memories with your friends and family. Explore Your Selfie has perfect lighting and immersive backgrounds so you can have unlimited fun, express yourself, and snap breathtaking photos.
Admission tickets are $20 for 2 and can be purchased online at exploreyourselfie.com. Each paid admission ticket will add an item to the raffle basket. Admission is free for children under 12.