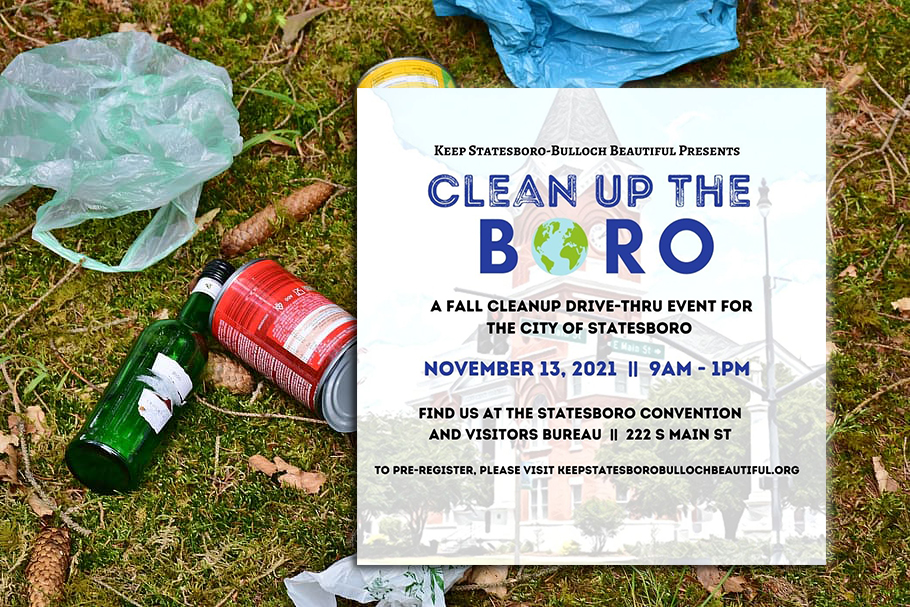 Help clean up litter with Keep Statesboro-Bulloch Beautiful's "Clean Up the Boro" event on Saturday, November 13.

The location of the cleanup drive-thru will be at the Statesboro Convention and Visitors Bureau, 222 S Main Street, 9:00 a.m. – 1:00 p.m. Volunteers will drive through to pick up a pack of supplies to help clean up litter in designated zones around the city. The pack includes gloves, a vest, trash bags, litter pickers, and a map of a designated right-of-way.
Volunteers can return to the Visitors Center once they are done picking up litter to return their supplies and pick up a FREE "Be Our Guest" card, courtesy of Chick-Fil-A Statesboro.
Pre-register to volunteer by clicking HERE.