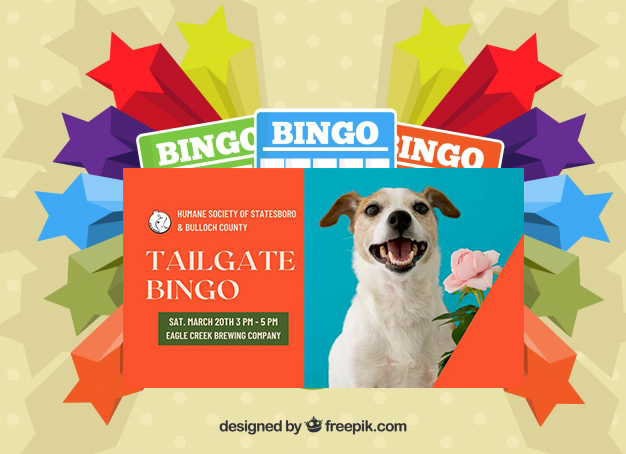 The Humane Society of Statesboro and Bulloch County will again be hosting one of their most popular events March 20, 3:00 p.m. – 5:00 p.m., at Eagle Creek Brewing Company in Statesboro. This year, the bingo event will have a tailgate option and will be called Tailgate Bingo. Players can choose to play inside the brewery or in their own vehicle.

There will be small prizes for each round winner. There will also be 3 entries for a player's choice prize, including a designer bag, brand new grill, basketball goal, & more.
Other ways to get door prize entries are by playing "What's in Your Bag/Car" and by bringing pet food or supplies.
Tickets are $25, and $10 for each additional ticket. Tickets can be purchased Wednesday – Saturday at Retails Thrift Shop, located at 105 N. College St in Statesboro or by calling 912-484-0038 any day of the week.
Participants may bring a dauber with them or buy one there for $1.