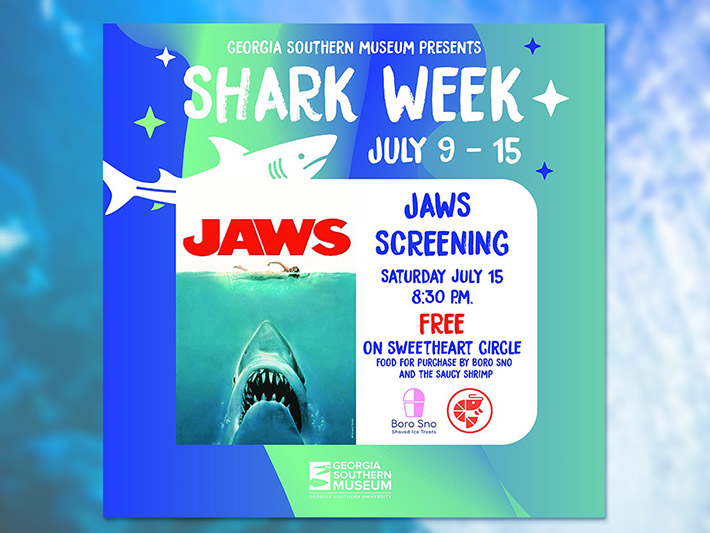 Georgia Southern Museum is presenting Shark Week this week, July 9 – 15.


Celebrate all things shark and the ocean each day at the museum. There will be a range of activities and learning opportunities for everyone. Museum admission is $4 per person, and free for Georgia Southern students, museum members, and children ages 3 and younger. End the week by watching Jaws for free in Sweetheart Circle on Saturday, July 15, beginning at 8:30 pm. Food and drink will be available for purchase at the movie screening from Boro Sno and The Saucy Shrimp.
Be sure to catch GSU biology professor and researcher Christine Bedore, Ph.D. all this month in a National Geographic SharkFest series on National Geographic TV, Disney+ and Nat Geo WILD. All episodes are currently available for streaming on Hulu. Bedore is helping National Geographic explore the mysteries of shark attacks by sharing her expertise and years of fieldwork as part of the six-part series, "When Sharks Attack 360″. Read more about Bedore and the series here.
This week's schedule:
Sunday, July 9 – Museum is open 2:00 – 5:00 pm
Monday, July 10 – Museum is closed
Tuesday, July 11 – What Makes a Shark? Activity with Center for STEM Education 1:00 – 5:00 pm — Learn more about shark anatomy and how sharks are different from other fishes in the sea with these activities presented by the Center for STEM Education. This activity will be held in the Georgia Southern Museum's classroom. 
Wednesday, July 12 – Livestream presentation and Q&A with earth science research vessel JOIDES Resolution 2:00 – 3:00 pm — Learn more about earth science research in the ocean with this livestreamed tour lead by scientists on the research vessel JOIDES Resolution, including Sarah Friedman, PhD., Assistant Professor in the Georgia Southern Department of Geology and Geography!

The JOIDES Resolution (JR) is a research vessel that drills into the ocean floor to collect and study core samples. Scientists use data from the JR to better understand climate change, geology, and Earth's history. It is a part of the International Ocean Discovery Program and is funded by the National Science Foundation.
Thursday, July 13 – What makes a Shark? Activity with Center for STEM Education 1:00 – 5:00 pm
Friday, July 14 – Storytime with a Shark 1:00 pm — Museum staff will read I am the Shark by Joan Holub, followed by a chance to meet Shark Week mascot, Gertie the Shark! 
Saturday, July 15 – Watch the movie Jaws for free in Sweetheart Circle 8:30 pm — Museum is open 5:00 – 10:00 pm.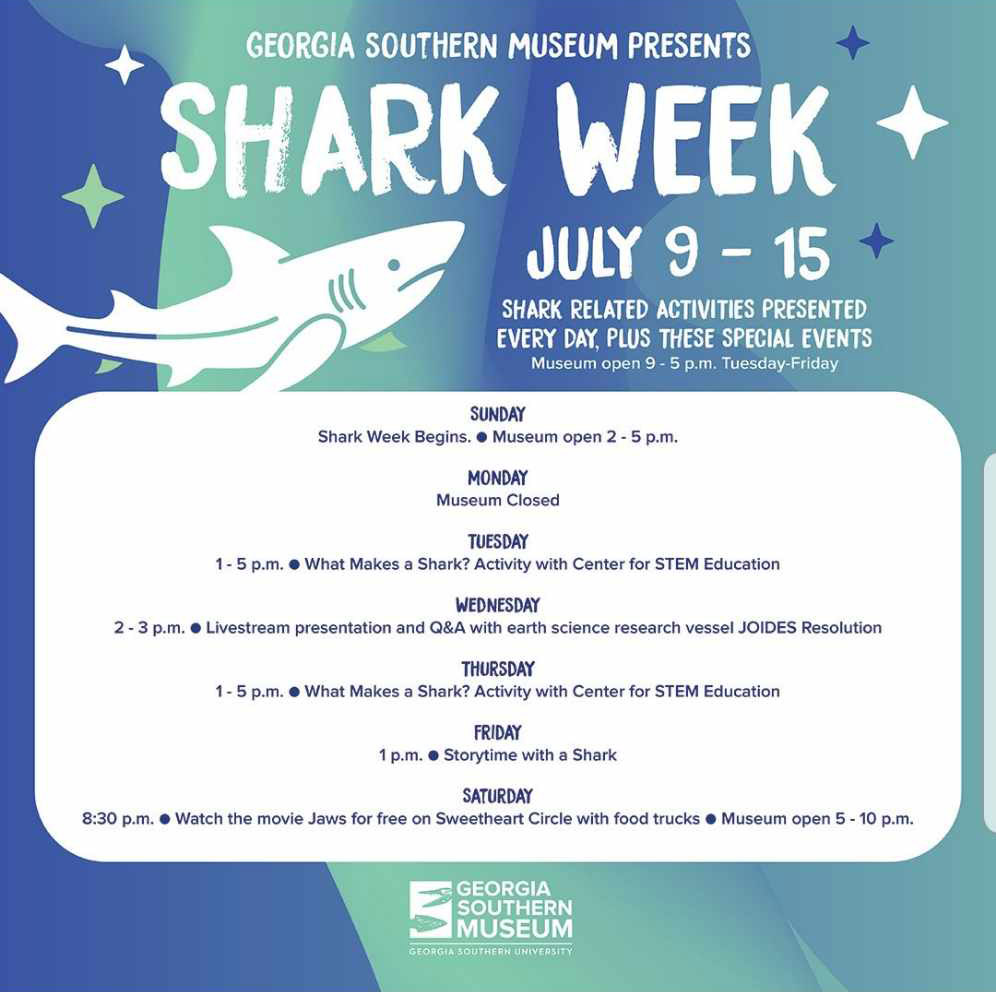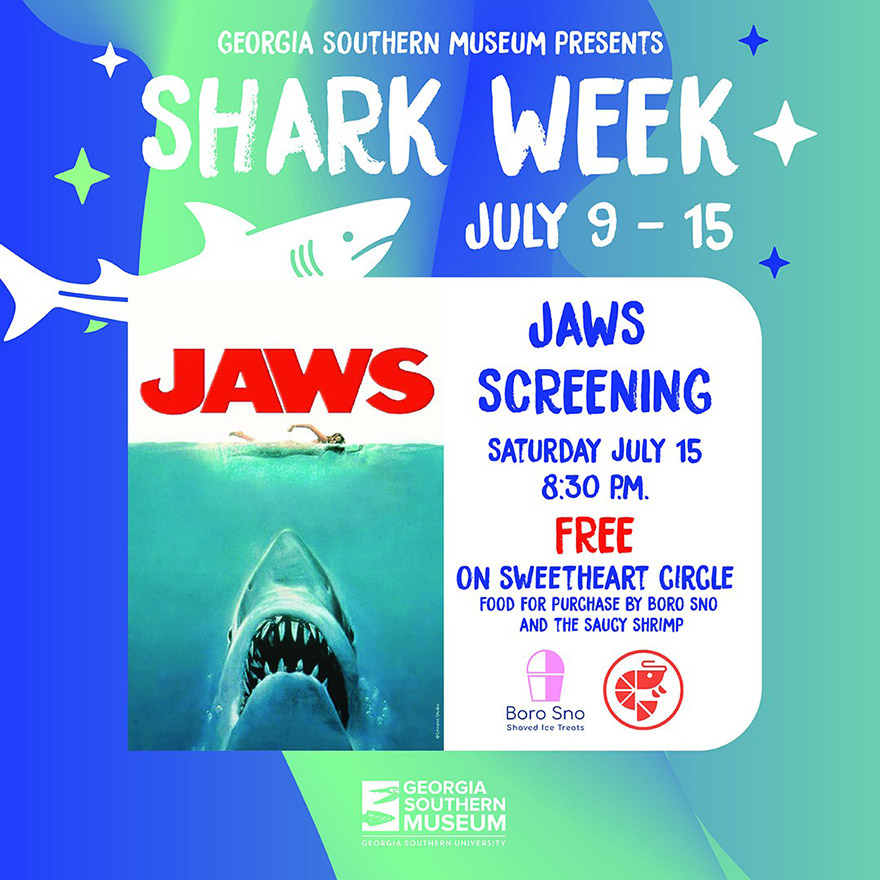 Visit Georgia Southern University Museum's website HERE and Facebook page HERE.