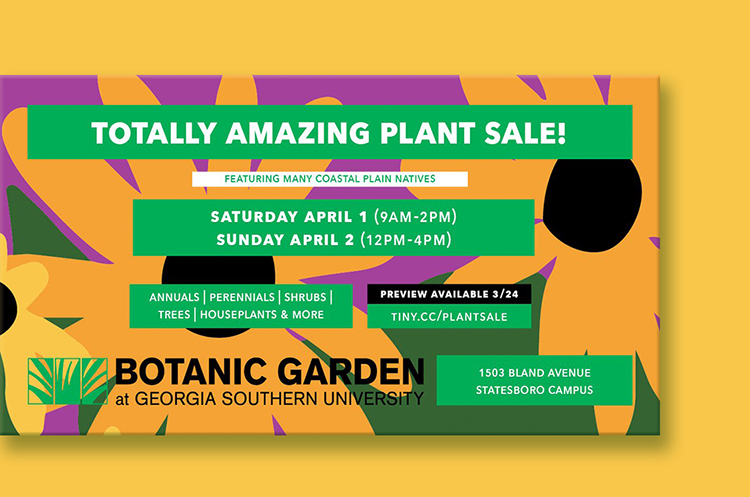 Georgia Southern's Botanic Garden will be having their annual Spring Plant Sale on Saturday, April 1 (9:00 am – 2:00 pm) & Sunday, April 2 (12:00 pm – 4:00 pm).

There is no entry fee. Plants may be purchased by cash, check, or card, and all purchases benefit the garden. There will be a large selection from herbs to trees, including many native plants. See a preview of the sale, beginning March 24, online here.
Experts will be on hand to answer questions and give consultation. The garden is located at 1503 Bland Avenue.