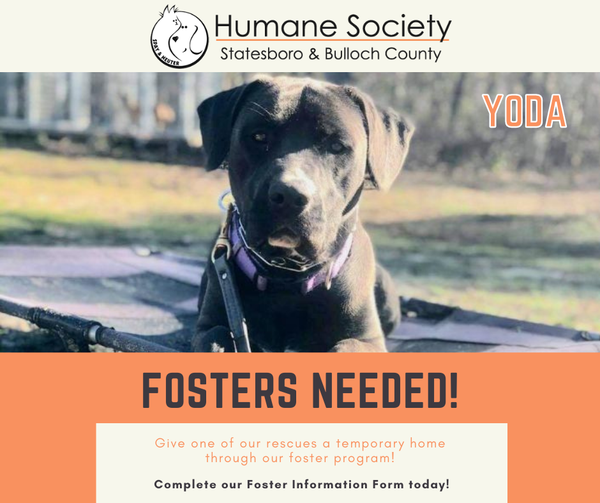 The Humane Society of Statesboro and Bulloch County needs foster homes for the rescued cats and dogs in their care and future rescues.

From HSSBC:
As a foster, we will take care of YOU while you're taking care of one of our rescued animals!
We provide everything that you need: food, bedding, medicine, supplies, everything!
What will you do? Make sure they go to their vet appointments (that we pay for), attend adoption events, & provide a loving environment while they search for their forever home.
Since the Humane Society does not have a physical shelter, we are running out of space in our personal homes to house all of the animals!
This is a great experience for those who are interested in pets, but want a test-run before adopting a life long friend. If you have children and want them to learn responsibility before making the big commitment of adopting, this is a great first step!
As always, we could not do what we do without the help of YOU! 
Complete the Foster Volunteer Form HERE.