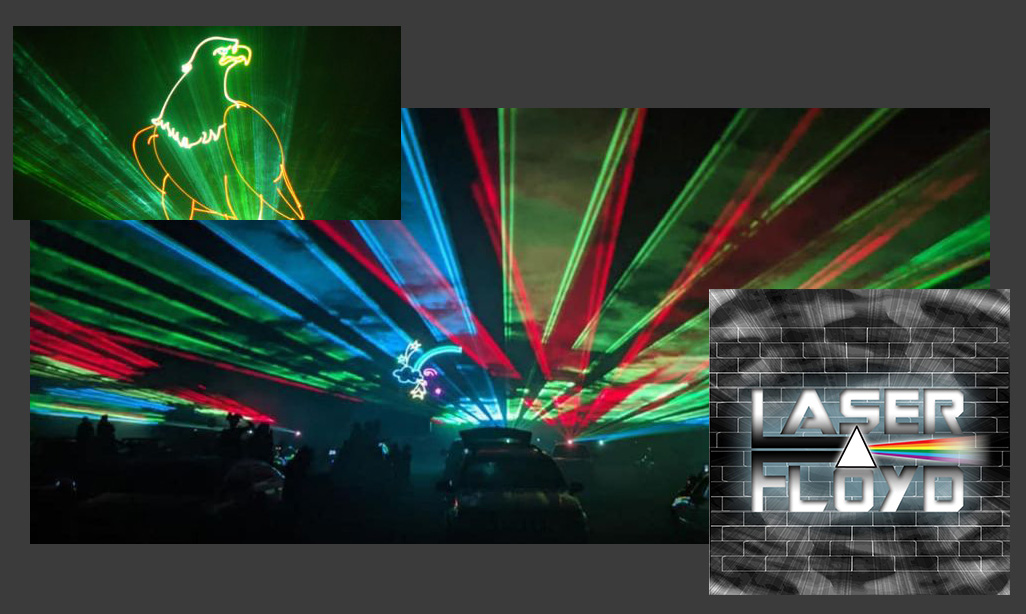 Make plans to go to the Kiwanis Ogeechee Fairgrounds May 20 – 23 for the Drive-In Laser Light Show, presented by Cabin Fever Laser Show.


There will be two family friendly shows each night at 8:30 and 10:00. Shows will  include a variety of music, from modern pop to classic rock, and choreographed with cutting-edge effects, high-powered lasers, and dual large screen laser projection.
Pile as many people as you want in a vehicle and watch the shows in the "Tail-Gate" seating area. Bring your own chairs, blankets, and refreshments.
After the family friendly shows on Friday and Saturday night, enjoy the adult friendly LASER FLOYD Spectacular at 11:00 p.m. This show is a tribute to Pink Floyd that will "carry you away on a mind-expanding journey, driven by cutting-edge effects, high-powered lasers, and DUAL large screen LASER projection; all choreographed to the legendary music in tribute to Pink Floyd".
The traveling Cabin Fever Laser Light Show will be in Statesboro for just one weekend. Get your tickets now before they sell out at www.freshtix.com/events/laser-statesboro . Tickets start at $29 per vehicle for general admission, and must be purchased in advance. Due to Covid restrictions, no cash will be taken at the gate.
FAQ's
Rain enhances the Lasers. Do not fear the sprinkles!
Please turn off your headlights when you park.
Tune into the designated FM Station for instructions and sound during the event.
Bring your snacks and refreshments.
Clean & sanitized portable bathrooms on site
No RV's, Buses, Trailers, TALL Sprinter Vans
Visit Cabin Fever Laser Show online HERE.