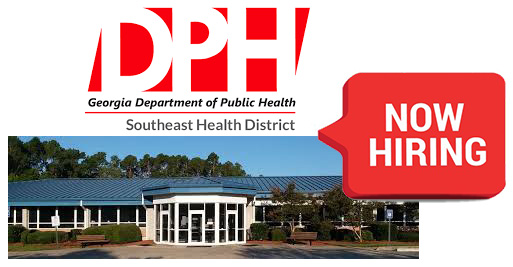 The Department of Public Health Southeast Health District has a full-time Environmental Health Specialist position open with the Bulloch County Health Department, 1 W Altman Street in Statesboro.


This is a salaried position with annual salary being in the range of $32,220.00 – $41,053.20. The job responsibilities of this position, according to DPH, are Under direct supervision, performs Environmental Health inspections for the Bulloch County Health Department.  Services include inspections for food service establishments, individual on-site sewage management systems, and tourist accommodations.   Performs public services such as water samples, institutional evaluations, complaint investigations, rabies control, swimming pool evaluations, and other related activities.  Provide Environmental Health education and technical assistance to the general public, regulated community, and officials.  Responsible for office duties within the Environmental Health section that includes telephone conversations and person-to-person contacts.   Also, responsible for correspondence and filing duties within the office.  Interprets Local, State, and Federal Environmental Health laws and regulations.
Minimum qualifications are Bachelor's degree from an accredited college or university which included the completion of 27 semester hours (or 40 quarter hours) in laboratory sciences (e.g., chemistry, biology, geology, physics, etc.).
Preferred qualifications are Bachelor's Degree in Environmental Health Services.   Level I Inspector's Certification for On-Site Sewage Management Systems. Successful completion of the GA Environmental Health "Soils Course" and received Level II Inspector's Certification.
For more information and to apply click HERE.