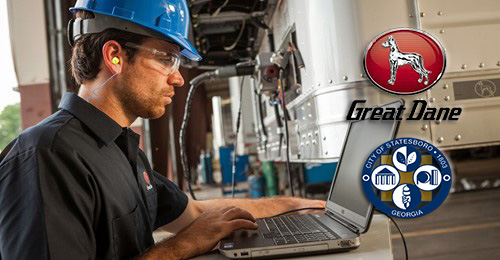 The City of Statesboro and Jobs at Great Dane Statesboro have partnered together to host a career fair this Friday, May 7, 10:00 a.m. – 2:00 p.m. The location will be Statesboro-Bulloch Parks & Recreation's Honey Bowen Building, 1 Max Lockwood Drive.

The city says the fair is to "put people back to work at a time when families in our community need it most".
Great Dane representatives will be on hand to share opportunities in manufacturing and meet interested candidates. The company's Statesboro plant is seeking to fill several positions including trailer assemblers, welders, machine operators, and maintenance technicians. There are great advancement opportunities within these positions. Assemblers can earn between $12 to $16.25 per hour, while welders can earn between $15 and $21 per hour.
For more information, contact Great Dane Statesboro at 912-871-8127. View available positions online HERE.