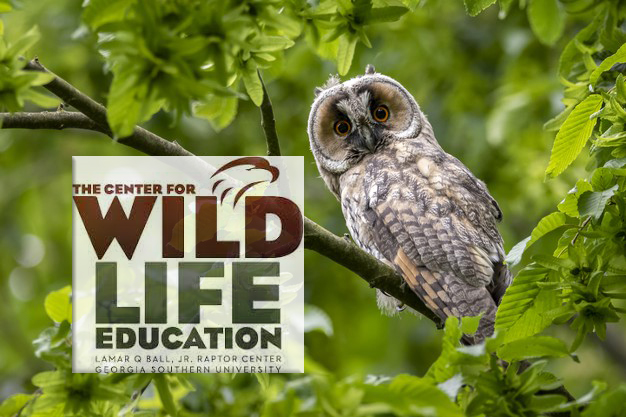 The Center for Wildlife Education and the Lamar Q. Ball, Jr. Raptor Center at Georgia Southern University will begin summer programs June 1, and will be available through August.

There are 4 programs:
The Summer Fledglings is a one hour program designed specifically for Pre-K (ages 4-5).
The Walk on the Wild Side program is a 1 1/2 hour morning program that includes a rotation at the Wildlife Center's newest addition: The Waterfowl Pond. It consists of three 30-minute rotations and is a great choice for all age groups.
The Wild about Summer program is a one-hour program designed for Kindergarten-12th, however, this program can also be tailored for college groups, adult groups and organizations.
The Summer Wildlife Connections– Past, Present & Future program is strictly for adults and is presented by Steve Hein, the Wildlife Center's Executive Director.
See details of each below.
You must register for each program. If traveling is not an option, the summer programs can be brought to you.
To register for each or all programs, visit online HERE.