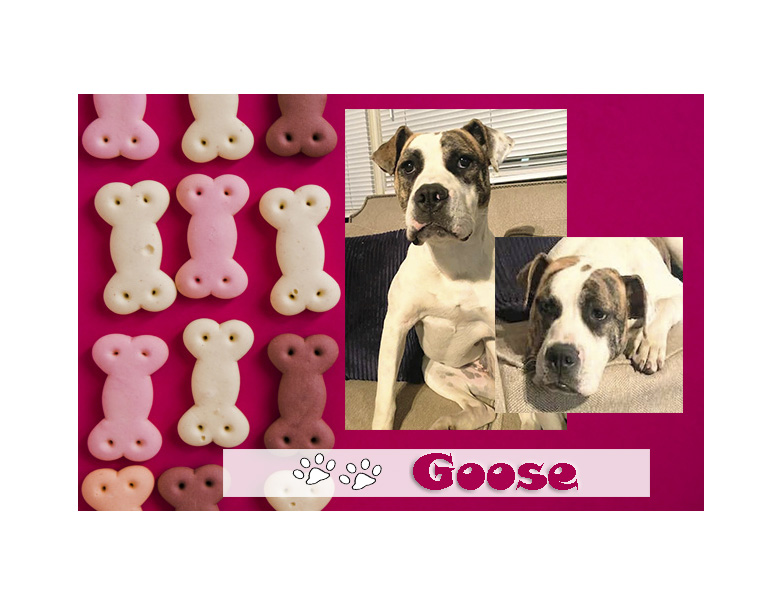 Meet Goose!
Goose is a gorgeous bulldog mix girl who loves to play! She is estimated to be 9 – 10 months old.

She is currently in a foster home with other canines, and she gets along great with them. She is also great with children. She can be unintentionally rough, because she doesn't realize she is a big girl. No worries…That can be corrected with guidance and direction.
Goose is crate trained, mostly house trained, knows basic commands, and is literally the sweetest! She is very playful and likes to chew, because she is still a puppy.
She has been vet examined, is vaccinated to age, and on monthly preventatives. She has been spayed and has a microchip.
If you're interested in meeting Goose, email borohumane@gmail.com or call The Humane Society of Statesboro & Bulloch County at 912-681-9393.
http://www.statesborohumane.org/
The Humane Society of Statesboro and Bulloch County is a non-profit animal welfare organization dedicated to Animal Rescue and Low Cost Spay and Neuter Programs. We are a foster care only organization. All of the rescue animals in our care are living in foster home environments. If you are interested in meeting one of our 'Foster Fur Kids' call us at 912-681-9393 or email us at @ borohumane@gmail.com. Adoption Applications are available at statesborohumane.org. Stop by one of our adoption events, fundraisers or our Thrift Store (ReTails) to get involved. TOGETHER WE CAN SAVE LIVES!