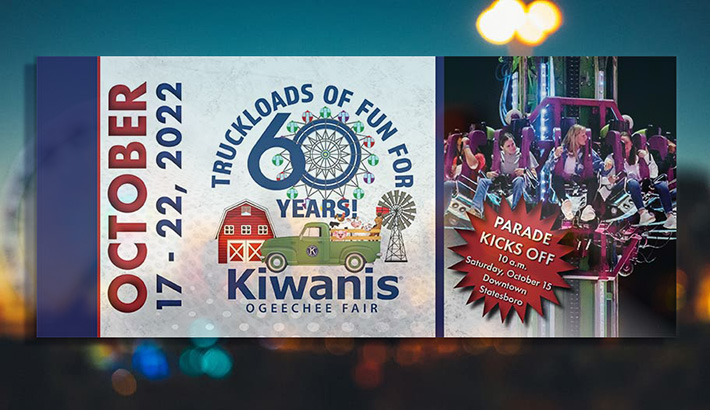 Presented by the Kiwanis Club of Statesboro, Fair Week will kick off with the parade at 10:00 am on Saturday, October 15 in downtown Statesboro. The Kiwanis Ogeechee Fair 2022 begins Monday, October 17. This is the 60th year for the much anticipated annual event for Bulloch and the surrounding area.


General admission is $8 for advanced tickets online/$10 at the gate for anyone ages 6 and older. Children 5 years and under are free.
Tuesday night is Senior Night, free admission for anyone 65 years and older. Wednesday night is First Responders Night, free admission with ID. Thursday night is Military Night, free admission with ID.
Wristbands will be available every night, $20 Monday-Friday and $25 on Saturday.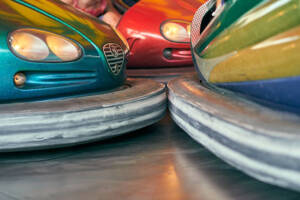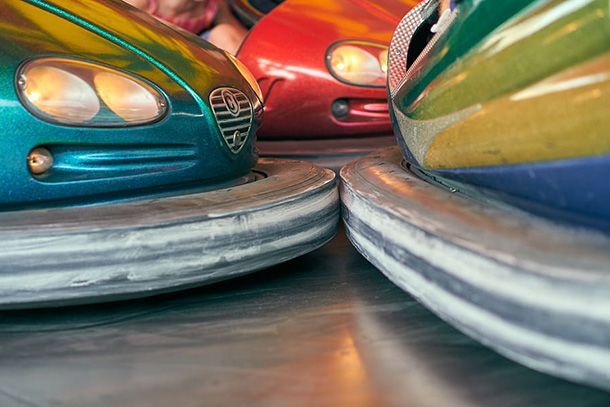 Hours:
Monday – Thursday 4:00 pm – 12:00 am
Friday 4:00 pm – 1:00 am
Saturday 12:00 pm – 12:00 am
Purchase online tickets HERE. Visit the Kiwanis Ogeechee Fair's website HERE.