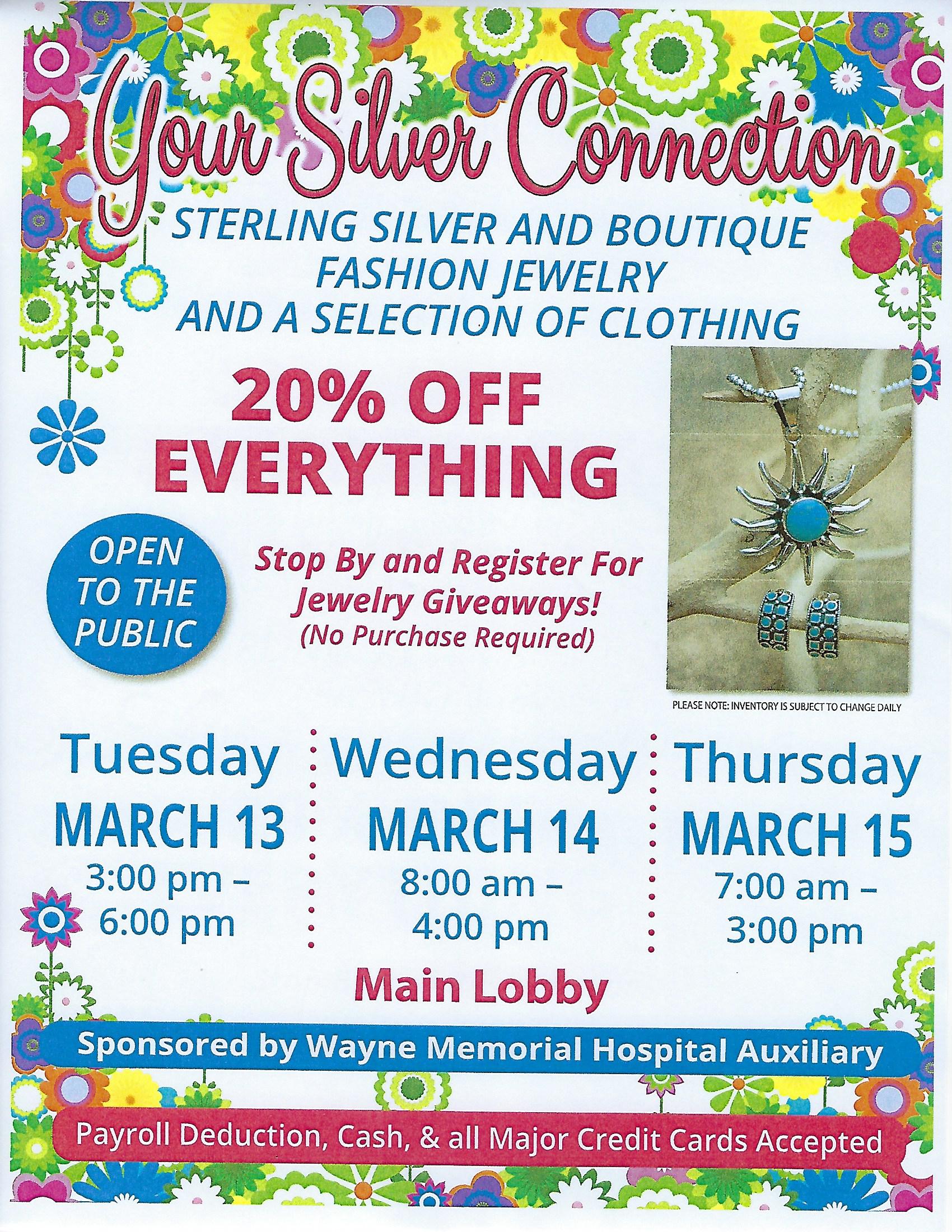 From Wayne Memorial Hospital: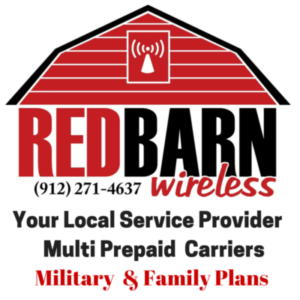 With 20% percent off everything, the public may treat themselves, family and friends for birthday, graduation, bridal, Easter and Mothers' Day gifts early. Your Silver Connection, hailing from Metro Atlanta, will be offering sterling silver, boutique fashion jewelry and clothing in the lobby of Wayne Memorial Hospital in mid-March. The upcoming sale's dates and times are:
Tuesday, March 13:  3 pm – 6 pm 
Wednesday, March 14:  8 am – 4 pm 
Thursday, March 15:  7 am – 3 pm
Cash and all major credit cards will be accepted. The event is hosted by the Auxiliary, a group of volunteers working within the hospital to assist patients, their families and hospital staff. Sales are held monthly and a portion of the proceeds goes back to the Auxiliary, who then makes an annual contribution to the hospital for unbudgeted medical equipment and supplies, benefiting the community at large. Last year, the Auxiliary contributed more than $384,000 in donated labor and funds to the hospital through its service and fundraisers.