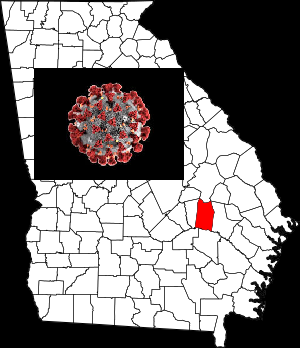 The first death associated with COVID-19 in Toombs County has been confirmed.


The individual was an elderly resident of Toombs Conty and had underlying health conditions, according to the Georgia Department of Public Health.
As of noon on Thursday, there were more than 5,300 confirmed cases of COVID-19 in the state of Georgia and more than 1,000 hospitalized. Cases have appeared in all areas across Georgia and more confirmed cases are expected as testing increases and the virus spreads.
Older adults and people who have severe underlying medical conditions like heart or lung disease or diabetes are at a higher risk for developing more serious complications from COVID-19 and should always consult their health care provider if they are sick.