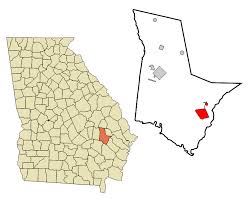 We often don't think about what's in our water when it comes out of the faucet clear and without dirty particles.

But a report released Wednesday paints a different picture for even the clearest of water. The Environmental Working Group (EWG) released its annual report which indicates a presence of harmful contaminants in the Georgia water supply that can cause cancer, developmental issues in children, problems in pregnancy and other serious health conditions.
Luckily, the City of Reidsville doesn't register with contaminants, but the independent group did say that some of the reporting requirments are not up to par for the City.
EWG reported that from January to March 2017 this water utility was in violation of a requirement of the Safe Drinking Water Act such as issuing annual consumer confidence reports or maintaining required records.
EWG also reported the City of Reidsville to be in violation of any federal drinking water standard from April 2014 to March 2017 for 11 sampling quarters.
The City of Cobbtown was found to be in compliance, but recorded the presence of several contaminants.
The City of Manassas and the City of Collins both were clear of contaminants, however Collins was in violation federal drinking water standard from April 2014 to March 2017 for 8 different sampling quarters.
The City of Glennville reported contaminants of Bromodichloromethane and Chloroform, but while the numbers exceeded the health guidline recommendations, the numbers were well within the legal limits.
Rogers State Prison detected Strontium, which is a metal that accumulates in the bones. Radioactive strontium-90 can cause bone cancer and leukemia, and any form of strontium at high doses can harm bone health. The facility also exceeded the EPAs Lead Action Level at some point in the last 5 years and has been flagged.