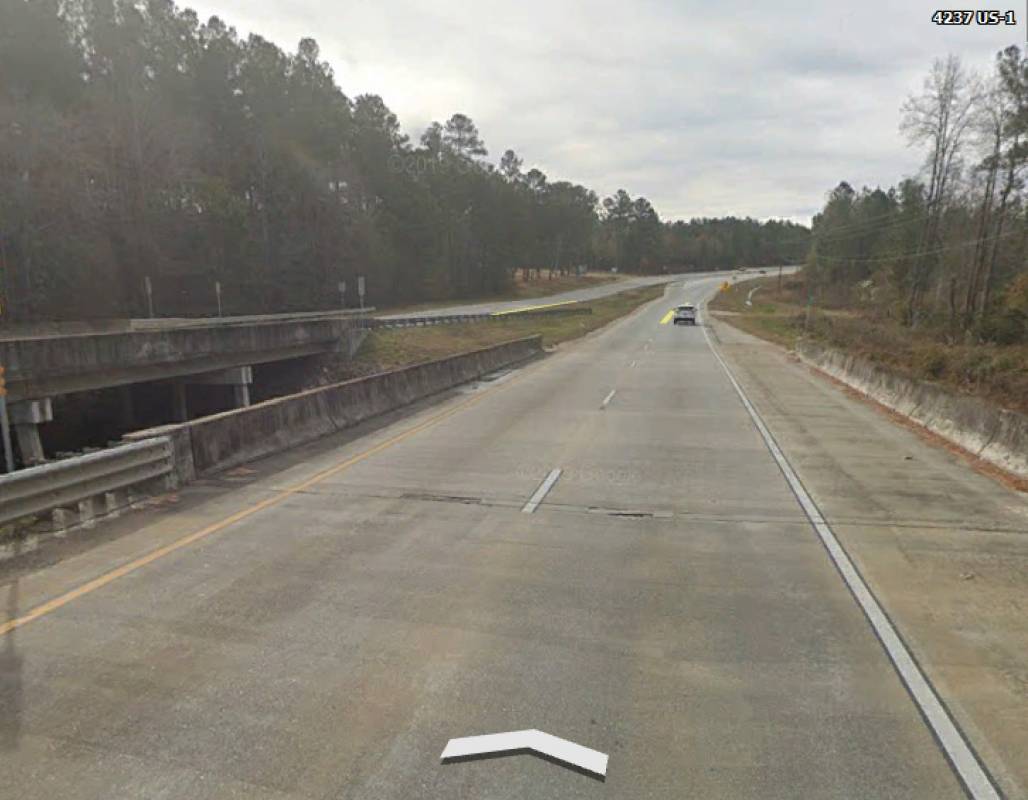 Last Friday, the Georgia Department of Transportation awarded a $2.393 million contract to United Infrastructure Group to rebuild the US 1/Deans Bridge Road southbound bridge over South Prong Creek four miles northwest of Hephzibah. Only the southbound bridge will be replaced.
The existing Deans Bridge Road bridge, near the Augusta Solid Waste and Recycling Facility, was built in 1952 and widened in 1991. Though classified in satisfactory condition, the structure is below current design standards and recommended for replacement, given that 26 percent of daily traffic is large trucks.
The total length of the project is approximately 0.822 miles. As designed the proposed new bridge will be 120-feet long by 39.25-feet wide constructed at the current location, elevation and roadway center-line. This is roughly 13 feet longer and a similar width to existing conditions.
During construction, traffic will shift on-site to the northbound side via temporary median crossovers. No off-site detour is required.
Official completion is expected by July 31, 2021. Work schedules will be sent in advance of construction commencement.