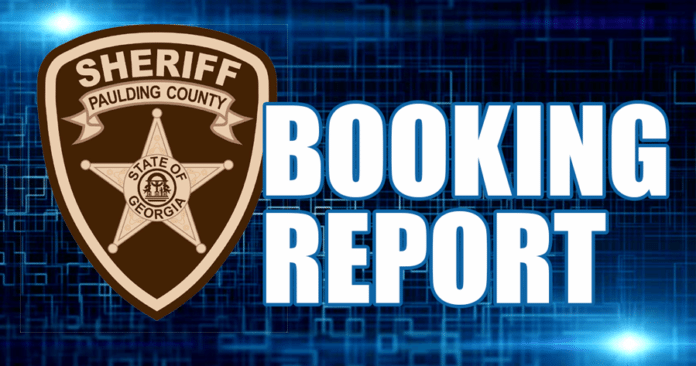 The Sheriff's office website with public access to the mugshots has been taken down. Media outlets will have access but the general public will not. AllOnGeorgia has made an application for access and we will have mugshots back as soon as our application has been approved.

All records courtesy of the Paulding County sheriff's office. It is our policy to remove mugshots and information should a case be dismissed. If your case has been dismissed and you would like your mugshot removed from AllOnGeorgia please contact us.
Don't forget that Warehouse of Hope takes community service workers every weekday at 8:30 AM!
BULLOCK,CODY ANDRE 04/24/2018 Active Inmate
THEFT BY TAKING / 1 / $0.00 / HELD FOR PROSECUTION
THEFT BY REC STOLEN PROPERTY / 1 / $0.00 / HELD FOR PROSECUTION
GILREATH,JONATHAN WAYNE 04/24/2018 Active Inmate
THEFT BY TAKING / 1 / $0.00 / HELD FOR PROSECUTION
THEFT BY REC STOLEN PROPERTY / 1 / $0.00 / HELD FOR PROSECUTION
HICKS,MARK ANTHONY 04/24/2018 Released
DUI ALCOHOL / 1 / $1,413.50 / HELD FOR PROSECUTION
LEWIS,MICAH ADAM 04/24/2018 Active Inmate
DRIV. W/SUSPENDED REGISTRATION / 1 / $707.00 / HELD FOR PROSECUTION
DRIVING W/O LIC / 1 / $147.00 / HELD FOR PROSECUTION
NO PROOF OF INS/FAIL TO SHOW / 1 / $287.00 / HELD FOR PROSECUTION
MANLEY,DAVID ANDREW 04/24/2018 Active Inmate
COUNTY SENTENCED / 1 / $0.00 / HELD FOR PROSECUTION
MININGER,GREGORY NELSON 04/24/2018 Released
DUI ALCOHOL / 1 / $1,413.50 / HELD FOR PROSECUTION
WEAVING OVER ROADWAY / 1 / $147.00 / HELD FOR PROSECUTION
MULLINAX,JOSEPH TODD 04/24/2018 Active Inmate
MISDEMEANOR PROBATION / 1 / $0.00 / HELD FOR PROSECUTION
RADFORD,KELSEY MORGAN 04/24/2018 Active Inmate
GIVING FALSE NAME OR INFO TO LAW ENFORCEMENT / 1 / $0.00 / HELD FOR PROSECUTION
OBSTRUCTION OF LAW ENFORCEMENT / 1 / $0.00 / HELD FOR PROSECUTION
HOUSED/HIRAM / 1 / $0.00 /
REYNOLDS,LEILA RENAE 04/24/2018 Released
POSS MARJ LESS THAN OZ / 1 / $778.00 / HELD FOR PROSECUTION
LITTERING HWY / 1 / $287.00 / HELD FOR PROSECUTION
RODRIGUEZ,CRISTIAN JOSEF 04/24/2018 Active Inmate
RECKLESS CONDUCT / 1 / $1,300.00 / HELD FOR PROSECUTION
SIMALTON, RICHARD 04/24/2018 Active Inmate
FELONY PROBATION / 1 / $0.00 / HELD FOR PROSECUTION