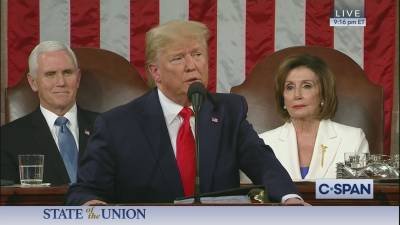 Senator David Perdue: 
"While Democrats have spent the last three years investigating and denying the results of the 2016 election, President Trump has led the greatest economic turnaround in U.S.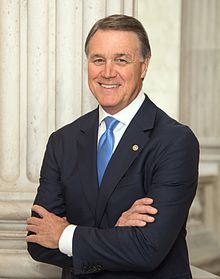 history. President Trump's first term will be defined by record low unemployment, over 7 million new jobs, and the highest middle-class income this country has seen. Right now, African-American, Asian-American, and Hispanic unemployment is the lowest ever measured. Two and a half million Americans have pulled themselves out of poverty since President Trump took office. We have new trade agreements with South Korea, Japan, Canada and Mexico, and China that will support our workers, farmers, and manufacturers. Americans from all walks of life are thriving because of this President's agenda, and we've only begun to see the results.
"Tonight, the President laid out an optimistic vision for our country that continues to build on the successes of the past three years. We will continue working together to find solutions for our country's biggest challenges: immigration, infrastructure, the opioid epidemic, the human trafficking crisis, and prescription drug pricing. I believe in the President's agenda, and I'm committed to helping him deliver even more results for Georgians and the American people."
Congresswoman Lucy McBath (GA-6):
"As we move into 2020, I look forward to coming together with Republicans and Democrats to address the issues that matter most to the American people," said McBath. "I came to Congress to be a voice for my community in Washington, and fight for issues that will help make our community stronger. I continue to work toward bipartisan solutions that will make health care more affordable, lower the costs of prescription drugs, prevent gun violence, modernize our infrastructure, reduce transportation challenges, and support our veterans who give so much for our country.
"I know firsthand the pain gun violence can bring to a family. As a two-time breast cancer survivor, I know how hard it can be to live with a pre-existing condition and find quality, affordable care," McBath continued. "These issues aren't just a policy agenda, they are something I've lived, and I'm on a mission in Washington to protect our friends, our neighbors, and our families. We must all come together in 2020, and I look forward to working with my colleagues on both sides of the aisle to find bipartisan solutions forged on common ground."
Congressman Austin Scott (GA-8): 
"This evening, President Trump reiterated that the state of our union is strong – our economy continues to grow, more Americans are back to work, our military remains the best fighting force in the world, and U.S. workers, farmers, and businesses have a more level playing field in our global markets. America is thriving, and new opportunities abound for Americans from across our great country," said Rep. Austin Scott.
Congressman Doug Collins (GA-9):
"President Trump laid out a strong vision for our country that should encourage every American. With unemployment at a 50-year low and job creation at an all-time high, our booming economy is opening the door to new opportunities and bringing forward a renewed spirit of optimism for all Americans.
"From the United States-Mexico-Canada trade agreement to the signing of the phase one China trade agreement, our president has paved the way for continued growth for generations to come.
"Americans recognize that our military is stronger and our country is safer than ever before. The administration has taken countless steps to secure our border and strengthen public safety, but reckless sanctuary city policies continue to leave lives hanging in the balance. President Trump's commitment to ending sanctuary cities once and for all will save lives and protect communities nationwide.
"Guaranteeing Americans have confidence in their future requires confidence in their health and standard of living. Tonight, President Trump laid out a common sense path forward to ensure every family has affordable access to health care, including lowering the cost of prescription drugs.
"While President Trump is working tirelessly to lift up every American, Democrats will stop at nothing to tear him down. Their partisan impeachment has done irreparable damage to this country, but, with tomorrow's vote, it's not too late for Democrats to change course and reach across the aisle to achieve real results for the people we were sent here to represent.
"Tonight, every American should take heart that the American Dream is attainable for all of us because of the bold and prosperous vision President Trump laid out for our country. I look forward to continue fighting with the president, his administration, and my colleagues in Congress to strengthen the lives of every Georgian, and every American."
Congressman Rick Allen (GA-12):
"When President Trump makes a promise, he keeps it. Since 2016 he has worked with Congress to deliver wins for the American people – from growing our economy and modernizing our trade policies, to putting America first by protecting American lives both at home and abroad.
"I'm so proud of what we have been able to accomplish on behalf of the American people but as the President highlighted tonight, there is still more work to do. The top issue I hear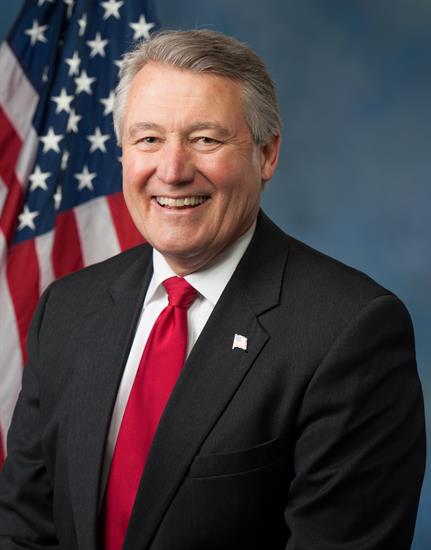 about in the district is the rising price of prescription drugs, and President Trump remains committed to working with Congress on a plan to lower costs and fix our health care system. He also made a commitment to help students succeed by expanding choice through opportunity scholarships and vocational training. On the world stage, he made clear that America will once again defend our security interests, including sealing our borders from crime and displaying American strength abroad through diplomatic and military efforts.
"Though we could accomplish even more if Democrats are willing to work with President Trump in a bipartisan fashion, I am optimistic about the direction our country is headed under President Trump's leadership. It is safe to say the state of our union is strong."
VA Secretary Wilkie statement on Trump's State of the Union address:
"America's accomplishments during President Trump's first three years in office are nothing short of historic, and tonight the president set forth a bold and optimistic vision to build on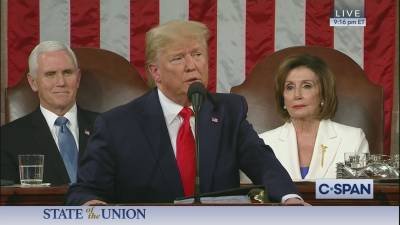 this progress.
"Whether it's the expanded health care choices of the MISSION Act, the increased educational options of the Forever GI Bill or the enhanced flexibility of the Appeals Modernization Act, millions of Veterans are benefitting from the landmark reforms VA has implemented under President Trump's leadership.
"Tonight, President Trump made clear that our future will be filled with many more successes for Veterans and all Americans."
Statement by EPA Administrator Andrew Wheeler on the State of the Union
As we celebrate our 50th year of EPA, I am honored to lead an Agency with such a successful record. From 1970 to 2018, the U.S. has reduced the six main criteria air pollutants by 74% while the economy grew over 275%. And all six have seen reductions over the last three years under President Trump.
From 2005 to 2017, total U.S. energy-related CO2 emissions fell by 14 percent all while the U.S. became the number one energy producer in the world. And since 1990, U.S. natural gas production has more than doubled. Over that same period, methane emissions from natural gas production fell by over 16 percent.
Today, we are ranked number one in the world for access to clean drinking water. In the 1960s, more than 40% of our nation's drinking water systems failed to meet even the most basic health standards. Today, over 92% of community water systems meet all health-based standards, all the time.