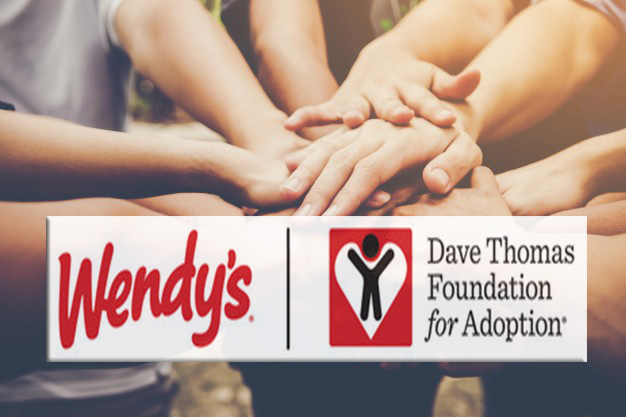 Wendy's has been making more family moments possible for the past 29 years in partnership with the Dave Thomas Foundation for Adoption

There is an age-old saying that when you do good, you feel good. Wendy's®, together with franchisees, suppliers and customers, is proud to actively support the Dave Thomas Foundation for Adoption® (DTFA) with fundraising that helps make the dream of a forever family possible for children waiting to be adopted from foster care.
As a champion of adoption for the past three decades, Wendy's advocates for children in foster care and raises critical funds to help make more adoptions happen year-round. Through a series of legacy fundraising programs, the Wendy's family has helped the DTFA reach more than 10,000 adoptions through its Wendy's Wonderful Kids® program in the United States and Canada.
"At Wendy's we are passionate about finding permanent, loving families for the far too many children waiting in foster care," said Kurt Kane, President, U.S. & Chief Commercial Officer for The Wendy's Company and Board of Trustees member for the Dave Thomas Foundation for Adoption. "Every time someone eats at Wendy's or contributes through our fundraising programs like Frosty Key Tags, they help find a child in foster care their forever family. We appreciate our customers, crew members, franchisees, operators, suppliers and more who are all working together to make a difference."
To learn more about how Wendy's supports making more family moments possible, visit Wendy's Square Deal Blog or DaveThomasFoundation.org.
---
Source: Wendy's