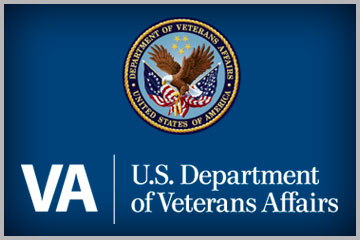 The U.S. Department of Veterans Affairs (VA) and Microsoft Corp., recently formed a partnership that aims to improve how Veterans living in rural areas can access VA's online services and benefits.

The agreement, which was formalized in mid-April, allows VA and Microsoft to work together to advance and improve the quality of life for Veterans by identifying opportunities to extend broadband internet connectivity to underserved rural Veteran communities.
"This partnership will serve a particularly vulnerable population of Veterans," said VA Secretary Robert Wilkie. "Millions of people in the U.S., including many of the 4.7 million Veterans living in rural areas, lack the broadband internet connection necessary to access opportunities to learn, work, access information and communicate."
The Veterans Health Administration's offices of Community Engagement, Connected Care, Telehealth Services, Rural Health, and VA's office of Information and Technology aim to improve access to online VA services and benefits, such as telemedicine. Telemedicine and access to online services and benefits are forms of digital inclusion that support Veterans, their families and VA staff. Digital inclusion can increase access to continuous health care services — enhance the workflow, reach and efficiency of VA staff — and support Veterans' participation in their own health care.
The partnership with Microsoft is another step toward achieving VA's strategic goals of providing excellent customer service and business transformation.
This is a press release from the US Department of Veterans Affairs.