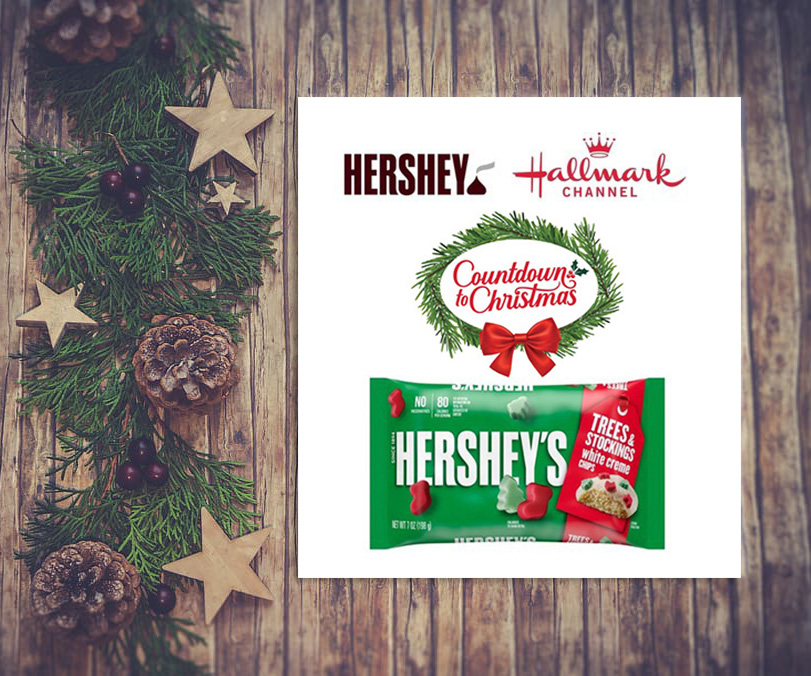 Hershey's Baking Products are at the heart of many holiday traditions, and this year, Hershey is making the holidays extra special with its first-ever Holiday Baking Shapes. These delicious white creme chips are red and green, and come in festive stocking and tree shapes, sure to sweeten your holiday baking traditions.
Whether you're mixing the shapes into your go-to cookie dough, using them to decorate a baked good, or sneaking a few straight from the bag, Hershey's new Holiday Baking Shapes are sure to satisfy every sweet tooth and add a sprinkle of holiday spirit to your favorite recipes.
Though we all wish the most wonderful time of the year lasted longer, Hershey's Holiday Baking Shapes will only be available for a limited time this holiday season, so grab them while you can!
"After seeing a huge spike in baking this past year, we were inspired to create our first-ever seasonally-shaped chips to give bakers the chance to add a unique touch to their traditional recipes," said Mike Orr, manager of baking. "So go ahead, add Hershey's Holiday Baking Shapes to your favorite cookies or grab a handful to snack on – we won't judge!"
To continue spreading the holiday cheer, Hershey has teamed up with Hallmark Channel for the first time ever to introduce a holiday baking contest, where one lucky fan will win the ultimate prize of a walk-on role as a baker in a Hallmark Channel Original Movie. Now through Dec. 31, the two brands are calling on baking enthusiasts to make their next kitchen adventure even more magical by using a Hershey's Baking Product, like the new Holiday Baking Shapes, in their festive creations. Photos and recipes can be submitted by visiting hersheyandhallmarkchannel.com
The first-ever partnership between the two iconic brands also features a fun holiday cookbook, where evolving and pro bakers alike can browse recipes to add to their own digital cookbook. From Chocolate Overload Cookies to White Peppermint Bark, there is an option for everyone!
Now through Dec. 31, fans can visit hersheyandhallmarkchannel.com to learn more about how to enter the Hershey and Hallmark Baking Contest* and hersheycookbook.hallmarkchannel.com to create a digital Holiday Cookbook.
---
SOURCE The Hershey Company