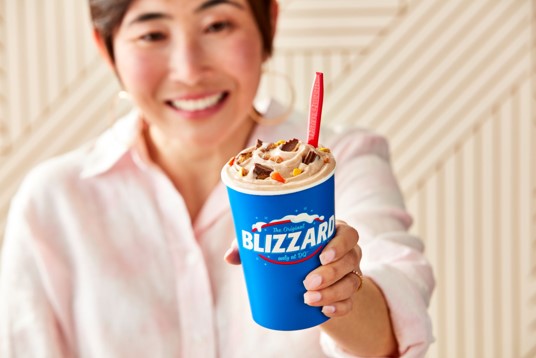 Dairy Queen recently announced a return for Reese's fans, the Reese's Extreme Blizzard Treat. This chocolate and peanut butter deliciousness is available now for a limited time.
What do you get when you combine two chocolate and peanut butter Reese's® candies with even more chocolatey, peanut butter goodness? A new level of extreme! DQ® is offering the ultimate Reese's experience for chocolate and peanut butter lovers everywhere with the return of its fan favorite Reese's Extreme Blizzard® Treat. 
Serving as the August Blizzard of the Month, the Reese's Extreme Blizzard Treat takes peanut butter and chocolate to the extreme because it is bursting with Reese's Peanut Butter Cups *and* Reese's Pieces, along with creamy peanut butter topping and decadent chocolatey topping. Fans get double the amount of Reese's candy, and triple the peanut butter and chocolate goodness.
With not one but *two* Reese's favorites, Reese's fans are in for a chocolate peanut butter overload that they'll never forget.