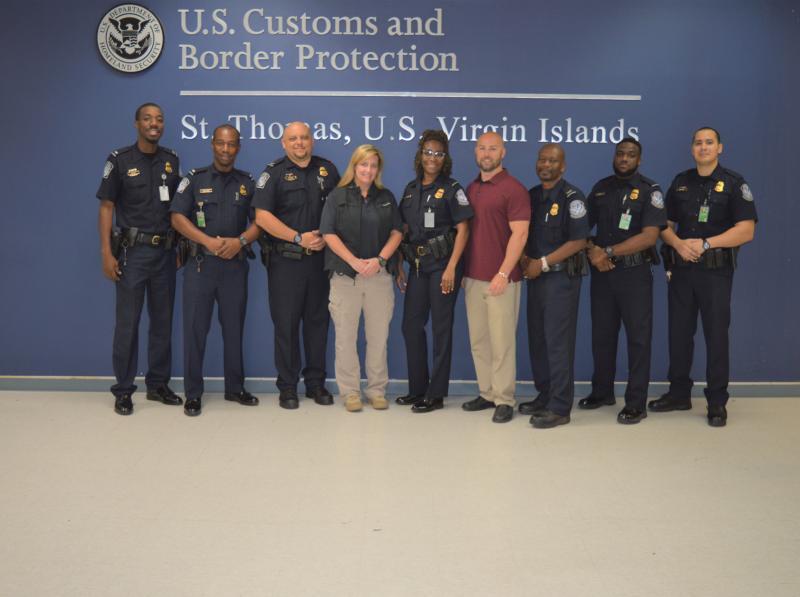 US Customs and Border Protection (CBP) partnered with the U.S. Marshals Service regarding the applicable laws that will allow CBP Officers to assist with sex offender compliance, including monitoring and reporting of trans-national sex offenders.
The US Marshalls Service's Sex Offender Investigations Branch, in Florida, provided CBP officers with the necessary basis in federal law, which mandate specific reporting requirements of known sex offenders.
"The collaboration of CBP and other Law Enforcement entities exemplifies the important role CBP plays in tracking sex offenders found traveling without registering in the Territory," indicated Todd Bellew, Area Port Director for the Virgin Islands.  "Through these efforts, the Office of Field Operations will better equip our workforce with the appropriate information necessary for preventing sex offenders from further circumventing our nation's laws."
Two of the laws cited were the Adam Walsh Act and International Megan's Law (IML).  The Adam Walsh Act, enacted in July 2006 organizes sex offenders into three tiers according to the crime committed, and mandates that Tier 3 offenders (the most serious tier) update their whereabouts every three months with lifetime registration requirements.
Tier 2 offenders must update their whereabouts every six months with 25 years of registration, and Tier 1 offenders must update their whereabouts every year with 15 years of registration.  Failure to register and update information is a felony under the law.
Enacted in February 2016, International Megan's Law requires that all registered sex offenders (RSO) of the United States and its territories report any international travel twenty-one (21) days prior to departure.
The law seeks to protect children and others from sexual abuse and exploitation, including sex trafficking and sex tourism, by providing advance notice of international travel by registered sex offenders to the government of the affected nation(s).  Enforcement of this law prevents child exploitation and other sexual crimes.  Those sex offenders found to be non-compliant are investigated and prosecuted.
CBP's participation in this event highlights the agency's continuous efforts to expand its enforcement posture and to prevent crimes.
This is a press release from Customs & Border Protection.