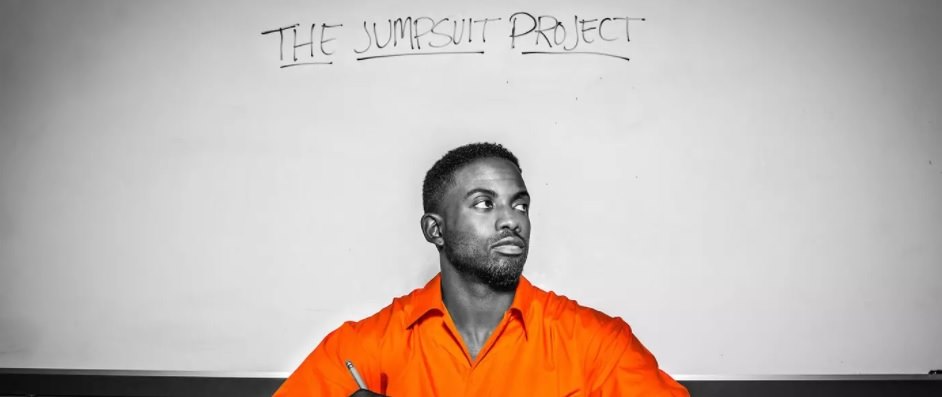 Columbus State University's Bo Bartlett Center will host a Virtual Art Talk live stream on Oct. 15 at 5:30 p.m. The talk will feature Chris Whittey, Alan F. Rothschild Distinguished Chair of Art and Department Chair, and Sherrill Roland, South Arts 2020 Southern Prize and State Fellow winner. Roland, who spent 10 months in state prison on a wrongful conviction, is the founder of the "Jumpsuit Project," which seeks to raise awareness around issues related to mass incarceration. Those interested can access the talk on Zoom at columbusstate.zoom.us/j/86286926642.

"We are very pleased to have Sherrill Roland working with the Bartlett Center and the Department of Art," said Mike McFalls, Interim Director of the Bo Bartlett Center. "His jumpsuit project is a powerful reminder of the inequities in the justice system."
Roland is a North Carolina native, born in Asheville and currently living in Raleigh. He received a BFA in design and MFA in studio art from the University of North Carolina, Greensboro. Roland creates art that challenges ideas around controversial social and political constructs, and generates a safe space to process, question, and share.
Roland was awarded the 2020 Southern Prize by South Arts. His work is included in the South Arts Exhibition at the Bartlett Center on view August 18, 2020 – January 8, 2021. The South Arts Southern Prize and State Fellowships celebrate and support the highest quality artistic work being created in the American South. The exhibition features works from the 2020 State Fellowship Artists. In conjunction with the exhibit, Roland has been hosting physically distanced critiques with CSU art students this semester.
The Bo Bartlett Center is a dynamic, creative learning laboratory that is part community center, part gallery/museum, and part experimental arts incubator. Based on the belief that art can change lives, the center has a twofold mission: grassroots community outreach programs to the local public schools, disabled adults, the homeless and prisoners; and a national mission to partner with other institutions and collectors to provide innovative exhibitions and programming that deepens our understanding of art in America, both past and present through exhibitions, publications, and public programming. One of the newest and most unique cultural institutions in the country, the center is poised to take a leadership role in art, community, and creativity — one that creates a new paradigm for leadership, innovation, and service.