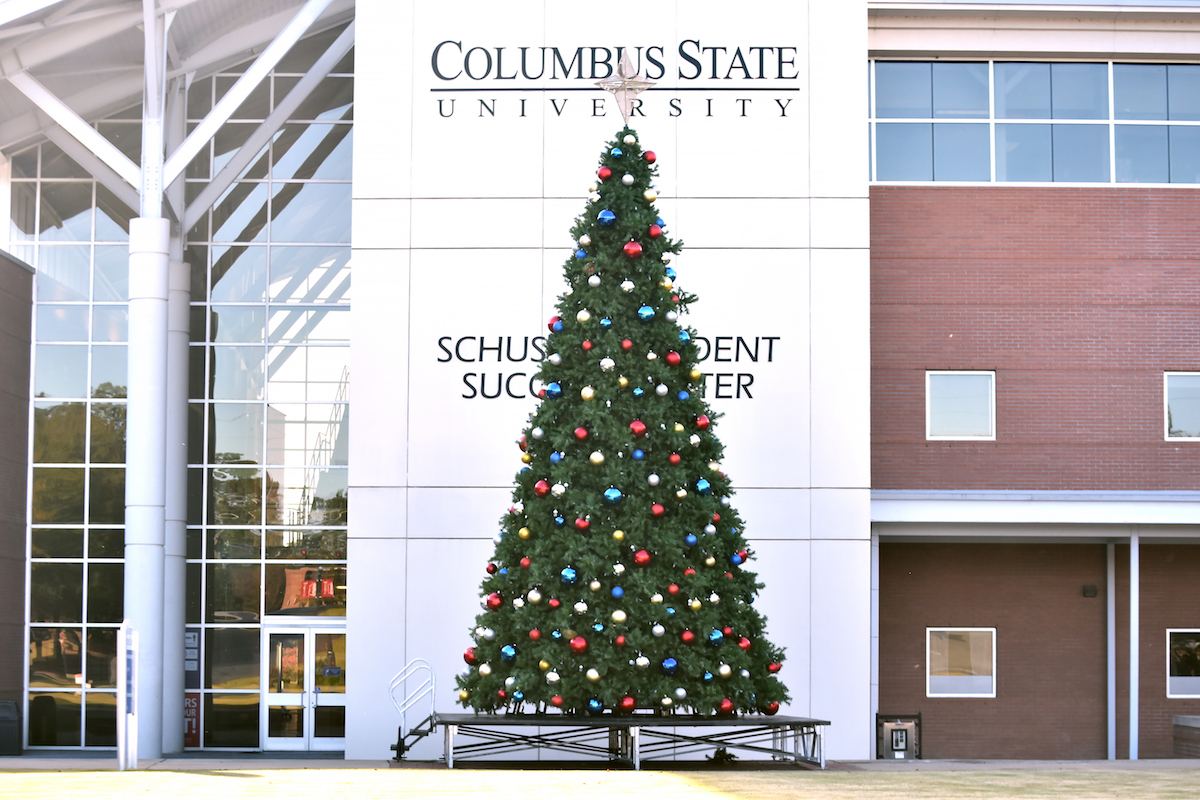 Columbus State University announced this week that it has plans for WinterFest 2020. This year, CSU will celebrate various December holidays with a variety of virtual activities and its first ever drive-through campus light tour.

WinterFest kicks off with a virtual campus lighting ceremony on Tuesday, Dec. 1 at 6:15 p.m. The event will be livestreamed at winterfest.columbusstate.edu.
Following the opening ceremony — and through Wednesday, Dec. 30 —  guests are invited to drive through campus to enjoy the light tour. Displays will be lit every evening between 6 p.m. and 10 p.m. Families may tune in to WCUG 88.5 FM Cougar Radio for nightly WinterFest holiday music and programming. During those dates, a variety of downloadable crafts and activities, and virtual performances will be available at winterfest.columbusstate.edu.
Due to the current public health situation, the entire WinterFest experience is designed to be appreciated from the safety of visitors' vehicles. Guests may choose to enter the light tour at campus entrances either off University Avenue or East Lindsay Drive. Signage will then guide drivers through the tour from those points.
Attendees are invited to bring a non-perishable food item to deposit in the Cougars for Causes dropbox, located in Lot 14 near the University Avenue entrance and across from University Hall. Signage will be available to direct guests to the donations bins. Donations will help fill CSU's Food Pantry.
WinterFest is co-sponsored by the CSU Alumni Association, the City of Columbus, J. Smith Lanier, and Morgan Stanley. The event is free and open to all campus and community members; no tickets or pre-registration are required.