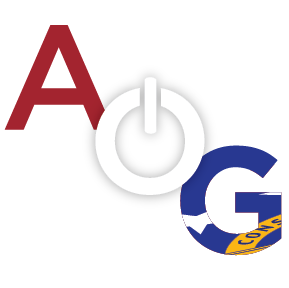 Today the Paulding BOC voted in a 3-2 split decision to increase property taxes in Paulding County.  Property assessments countywide increased as tax assessments went out, and the millage rate was increased from 6.188 – 6.5.  Vernon Collett and Tony Crowe voted to oppose the tax hike, while Ron Davis, Todd Pownall and Dave Carmichael voted in favor of the increase.  In the true interest of fairness, I will post responses from all BOC members who gave them to me here in their entirety.
Ron Davis: (Yea)               "There are recurring costs the county incurs that I am not willing to pay for with reserve funds because we shouldn't be funding recurring costs from our savings account. In addition we have some stormwater compliance issues that must be dealt with and we also had a benefits cost increase. Healthcare is a mess and it effects the county too. There are employees that deserve a raise and it's time to make it right by them. This was the right thing to do for the community as a whole."
Todd Pownall: (Yea)        "There is a cost for level of service.  What happened is that level dropped below what the citizens of this county expect.  Last year the BOC lowered the millage rate to 6.188 from 6.528.  There are more issues here than the salary study.  We're reopening the Stormwater Dept, health benefits for County Employees have skyrocketed and these funds will go to road repairs in addition to funding of salary corrections.
              Tony Crowe:(Nay)     "I made a commitment when I was elected that I would not raise taxes.  Outside of that, I would support this."
Vernon Collett and David Carmichael could not be reached in time for publication, but Vernon Collett voted Nay and David Carmichael voted Yea.
No presentation of the salary study was made during either of today's BOC meetings.  As such, an ORR for the salary study has been made to the Paulding BOC.  Below you will find a copy of the submitted Open Records Request.  A similar request was sent to Brian Acker, Open Records Officer of Paulding County Human Resources.
"Jonathan Jiles
AllOnGeorgia – Paulding
AllOnGeorgia – Douglas
08/08/18
Rebecca Merideth
Records Officer
Paulding County Board of Commissioners
240 Constitution Blvd
Dallas, GA 30132
Dear Rebecca Merideth:
Under the Georgia Open Records Act § 50.18.70 et seq., I am requesting an opportunity to inspect or obtain copies of public records pertaining to a salary study conducted in 2016 – 2017 related to county employees.
If there are any fees for searching or copying these records, please inform me if the cost will exceed $25.  However, I would also like to request a waiver of all fees in that the disclosure of the requested information is in the public interest and will contribute significantly to the public's understanding of the salary issues facing Paulding County government employees and the corrective actions being considered.  This information is being sought for journalistic purposes. This information is not being sought for commercial purposes.
The Georgia Open Records Act requires a response time within three business days.  If access to the records I am requesting will take longer than three days, please contact me with information about when I might expect copies or the ability to inspect the requested records.
If you deny any or all of this request, please cite each specific exemption you feel justifies the refusal to release the information and notify me of the appeal procedures available to me under the law.
Thank you for considering my request.
Sincerely,
Jonathan Jiles"
This story will be updated once the Salary Study is received and reviewed.