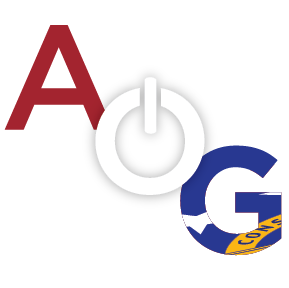 The McCallie Invitational wrestling tournament, held at the McCallie School in Chattanooga, TN, has long been THE southeastern test before the Christmas break for wrestling fans. With 33 teams and the absolute best high school wrestlers in the area, winning at the McCallie Invitational is a statement of big goals and a badge of honor to be worn into the new year. But winning here is no Christmas gift. This is a title that must be earned.
The field is deep with talent and any place on the podium is a symbol of courage. The northwest corner of Georgia is filled with wrestling talent many local wrestlers were on hand to battle for on of these coveted spots on the award podium.
In Gordon County, the Sonoraville Phoenix made no bones about their mission to chase the top teams at the McCallie Invitational and their 6th place finish was easily the highest results for any small division school in the state. 3-A Sonoraville sent a full squad of 14 wrestlers, including two #1 seeds. The Phoenix are definitely rising in Georgia as a double set of returning Two-Time State Champs anchor the low weight classes with Trevor Burdick (138) and Tyler Hunt (132). Freshman sensation Eli Knight (106) is making an early claim to the 3-A 106 class as he progresses in his first season on the high school stage. Knight rolled undefeated into the semi-finals with a pin and a tech fall before facing eventual tournament champion, junior Luke Frost from Carrollton. Frost pinned every opponent he faced, including a first period pin in the finals, but barely escaped the freshman, Knight, with a 4-0 win. Knight came back in the consolation rounds with back-to-back pins over 5th place finisher, Riso Webb, and 4th place finisher, Ryan Craft. Knight was 4-1 with three pins and a tech fall en route to a 3rd place finish and 26.5 team points.
Teammate, and older brother, John Solomon Knight (195) also won his way into the semi-finals before dropping to North Jackson's Tanner Woodall. Knight, a junior for Sonoraville, battled back into the conso-finals where he took 4th place with a 3-2 day including a Major and a pin and 22 team points.
Heavy weight Brandon Bristol (285) went 1-2 with a pin, Charlie Brown (182) finished 2-2 with two pins, Hunter Wilson (152) went 2-2 with a tech fall and a pin, Brandon Bell (145) went 1-2, Jayce Derryberry (126) finished 2-2 with a tech fall and a pin, and Hector Arbos (113) went 2-2 with two pins. ​
The Phoenix had 9 wrestlers winning multiple matches, two in the conso-finals, and two in the Championship matches. The strong finish kept Sonoraville in the "hunt" for a top tier finish and Hunt and Burdick didn't let their teammates down. Burdick (138) picked up 30.5 team points with his 5-0 day including a pin, a major, and a tech fall. In the finals, Burdick faced off against Notre Dame's, Grant Speer, where he won 6-1. The win was sweet redemption for Burdick who lost by a single point in the finals here last year. The two-time state champ is a USA Wrestling youth legend in Georgia where he picked up a record breaking NINE consecutive State Championships. His high school years haven't seen a drop in his performance as Burdick remains perfect in state competition.

Much of that success comes from good partners and Burdick has one of the best in the nation in Tyler Hunt (132).
Hunt is a nationally ranked wrestler who recently had a great showing at the Super 32. Hunt also is a two-time state champion and now, a THREE-TIME McCallie Invitational Champion. Hunt scored a team-leading 33 points for the Phoenix by finishing the day 5-0 with two pins and two tech falls and a thrilling 3-2 victory in the finals against Union Grove's Bryson Neace.