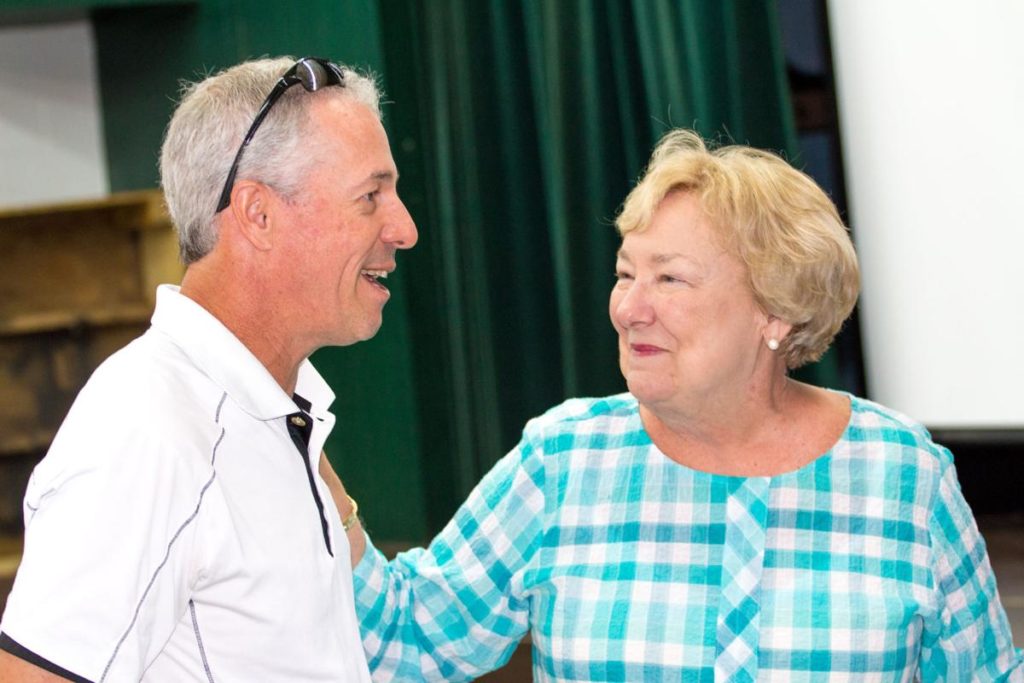 The Frederica Academy golf team won the Region 2-AAA championship this past Monday at Sapelo Hammock Golf Club.
This coming Monday, the Knights will return to the course in Shellman Bluff to chase an even bigger prize – the state championship.
"We've got a good shot," said Frederica coach Tom Willlis. "If we play well, we're likely to win, but if we don't play well, we won't."
The Knights have won 10 consecutive state crowns and are the favorites to claim this year's state title in the 18-hole GISA Class AAA tournament at Sapelo Hammock.
However, Frederica's chances took a major hit when the team found out recently that Sarut Vongchaisit would not be able to compete in the state tournament. Vongchaisit has to return to his native Thailand next week to resolve an issue related to his required military service back home.
"It's not something you can reschedule," Willis said. "When they tell you to be there, you have to be there."
Vongchaisit has been playing in the No. 1 position in the Knights' lineup. He was low medalist in the state tournament last year as he shot a 2-under-par 70 at the Brunswick Country Club.
On Monday, Vongchaisit and fellow FA golfer Thomas Hogan both shot 74 in regulation at the region tournament, but Vongchaisit was awarded the low medalist honor after winning a playoff with a birdie on the first hole.
With their top player not in the lineup for Monday's state tournament, the Knights will move up their other players in the lineup and will add Josie Arant in the fifth spot.
"She's a good player. She plays in a lot of tournaments," Willis said. "I actually had her qualifying against another kid for the fifth spot and she shot 72."
At the region tournament on Monday, the Knights carded a 306 team score while playing in strong winds. While Vongchaisit and Hogan both shot a 74, Jack O'Hara posted a 77 and Cason Cavalier shot an 81.
The Knights won by a whopping 29 shots over Pinewood Christian which finished second with a 335 score. Edmund Burke also qualified for state with its third-place finish.
Frederica's biggest challengers for the state crown could very well come from Region 3-AAA which includes Valwood, the Brookwood School and Deerfield Windsor.
Valwood claimed the region title Monday with a 310 score. Brookwood finished second at 312 and Deerfield Windsor was third at 317.
"That's a strong region. Those are probably the best teams," Willis said.
Last spring, the Knights captured their 10th consecutive state title with a 301 score on the BCC layout. Brookwood was the runner-up with a 308 score.
Willis said the Knights haven't talked much this season about going for an 11th state crown in a row.
"I don't say anything about it. The kids know it," he said. "But, it's really not number 11 for them, that's only for me. For them, it's their first or second. They need to win a state championship for themselves and not for whatever the streak is."
Willis said he likes Sapelo Hammock as a venue for the state event.
"They had a tough winter like a lot of courses," he said. "The greens are a little bumpy because of that, but I love the layout. It has some challenging holes and some beautiful holes around the marsh. It's a good test."