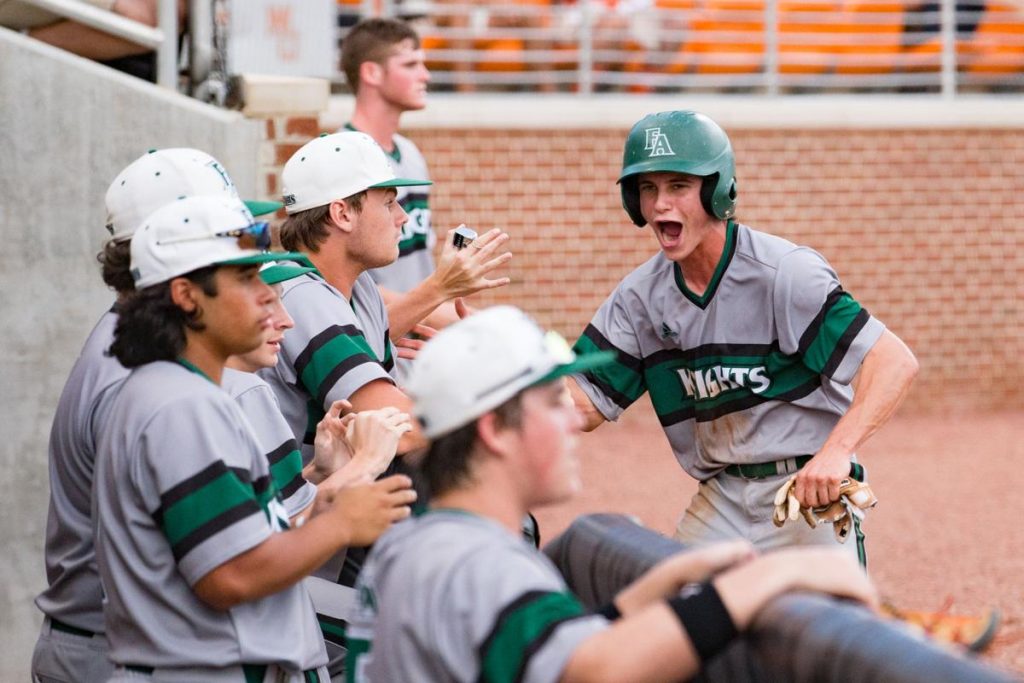 The best season in school history came to a disappointing end for the Frederica Academy baseball team on Sunday.
The Knights lost the decisive third game 10-4 to Trinity Christian-Sharpsburg in the best-of-3 Class 3A final in the Georgia Independent School Association.
All three games in the series were played at Mercer University in Macon.
Frederica was playing in the state championship series for the first time. The Knights end the season with a 23-8 record.
The Lions were playing in the final for the second season in a row. Last year, they settled for the runner-up trophy after losing in three games to John Milledge Academy.
Trinity closes its championship season with a 24-2-1 record. The Lions are moving to the Georgia High School Association in the fall.
The schedule for the championship series was altered after rain forced the postponement of Friday's opening game.
The Knights and Lions played twice on Saturday, splitting the first two games of the series. Trinity won the opener 5-0 while Frederica rebounded to win the second game 13-5, forcing the deciding game on Sunday afternoon.
In the opener, the Lions outhit the Knights 6-4 and scored two runs in the second and three more in the fifth.
Trevor Crews got the pitching win for the Lions, throwing the complete-game shutout. He allowed just four hits while striking out eight.
The Knights fell behind 2-0 and 4-2 in Game 2, but used a five-run fourth to take a 7-4 lead and grab control of the game. They extended their cushion with six runs in the fifth for a 13-4 advantage.
Nic Dixon got the win in relief for the Knights. He worked five innings, allowing a run on three hits while striking out four and walking one.
Henry Jamieson was 3-for-4 at the plate and drove in seven runs for the Knights. He had two doubles and a single, driving in runs on each of his three hits.
In Sunday's deciding game, the Lions jumped out to a 3-0 lead in the first, but Frederica rallied to tie the game with a pair of runs in the second and another one in the third.
But Trinity would pull away with two runs in the fourth and five more in the fifth for a 9-3 lead. Both teams scored single runs in the seventh to make for the final score.
Both teams had nine hits in the game. Eric McCall and Harry Veal had two each for the Knights.
Dixon started on the mound for Frederica and worked the first two innings.
The Knights would use four other pitchers in the game.
Trinity used two pitchers in the finale.