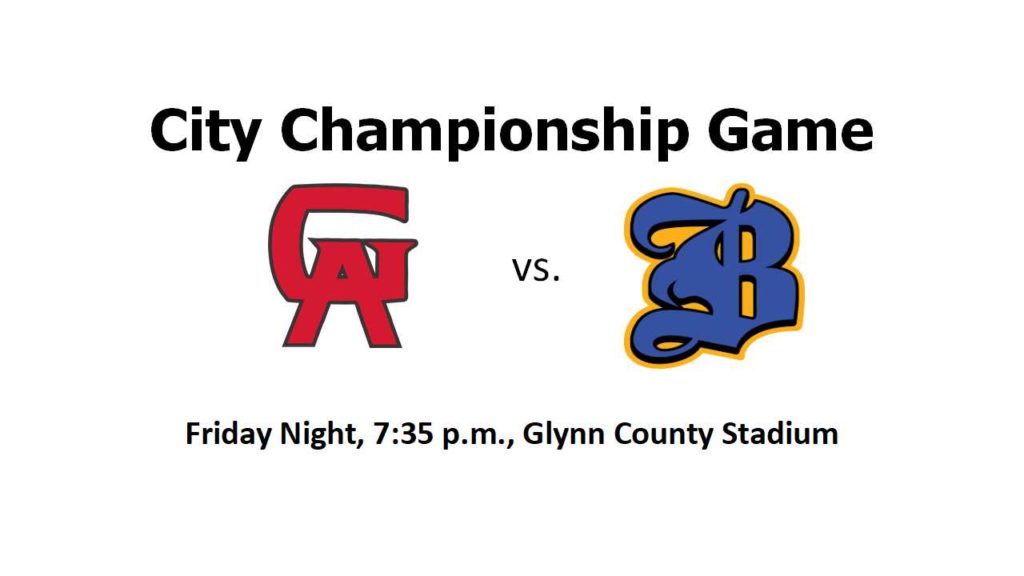 The Glynn Academy Red Terrors and Brunswick High Pirates will renew their rivalry Friday night at Glynn County Stadium in the annual City Championship Game.
The Terrors enter this year's meeting with a 4-3 record that includes a 28-3 victory last Friday night over Richmond Hill in their Region 2-6A opener.
The Pirates come into the game with a 3-5 record. Brunswick has lost each of its first two region games to Richmond Hill and Effingham.
Friday's game is set for a 7:35 p.m. start.
Brunswick leads the overall series 37-35-2, but Glynn has won the last four games between the crosstown rivals.
Glynn coach Rocky Hidalgo is 4-0 versus the Pirates. This is just the second year in the rivalry for Brunswick coach Sean Pender who took over the BHS program prior to the 2017 season.
The Terrors won last year's game 26-13.
The last win in the series for the Pirates came in the 2013 season when they decked the Terrors 32-14.
The Pirates and Terrors have met at least once each season since their first-ever game in 1968. For a complete history of the Brunswick-Glynn series, click here.
Both teams will be treated to dinner Wednesday night. The annual affair is hosted by the local chapter of the Fellowship of Christian Athletes.
Also on Friday night, in conjunction with the presentation of a new City Championship trophy to the winning team following the game, the Glynn County Sports Hall of Fame will name a Player of the Game to an outstanding player from one of the teams.
The Glynn County Schools athletics department is encouraging fans to arrive early for the game if possible. All of the major roadways into Glynn County Stadium are expected to have heavy traffic, including Altama Avenue, Fourth Street and U.S. Highway 17.
Brunswick is the designated home team for Friday's game while Glynn will be on the visitor's side of the field.
Gates will open on both sides of the stadium at 6 p.m. The concession stands underneath the bleachers on both sides of the field will also be open at that time.
Parking is free at the stadium and all lots will be open including the grass lot at the Exchange Club fairgrounds.
Before the game, there will be a small fireworks display and the National Anthem will be played by the marching bands from both schools.
Tickets for Friday's game will go on sale in the Glynn County Schools Athletics Office at 801 Mansfield Street at 8 a.m. Wednesday morning. Advanced general admission tickets for adults are $6. These tickets will be sold Wednesday through Friday until 4 p.m. each day at the athletic office.
Ticket sales will begin at 5:45 p.m. at the gate on Friday. General admission tickets will be $9 at the game.
This Week's City Championship Game Coverage:
Tuesday – Quick Look at Glynn vs. Brunswick
Wednesday – GA, BHS Traditions on Friday night
Thursday – Red Terrors vs. Pirates Game Preview
Friday – Game Day Column
Saturday – City Championship Game Recap