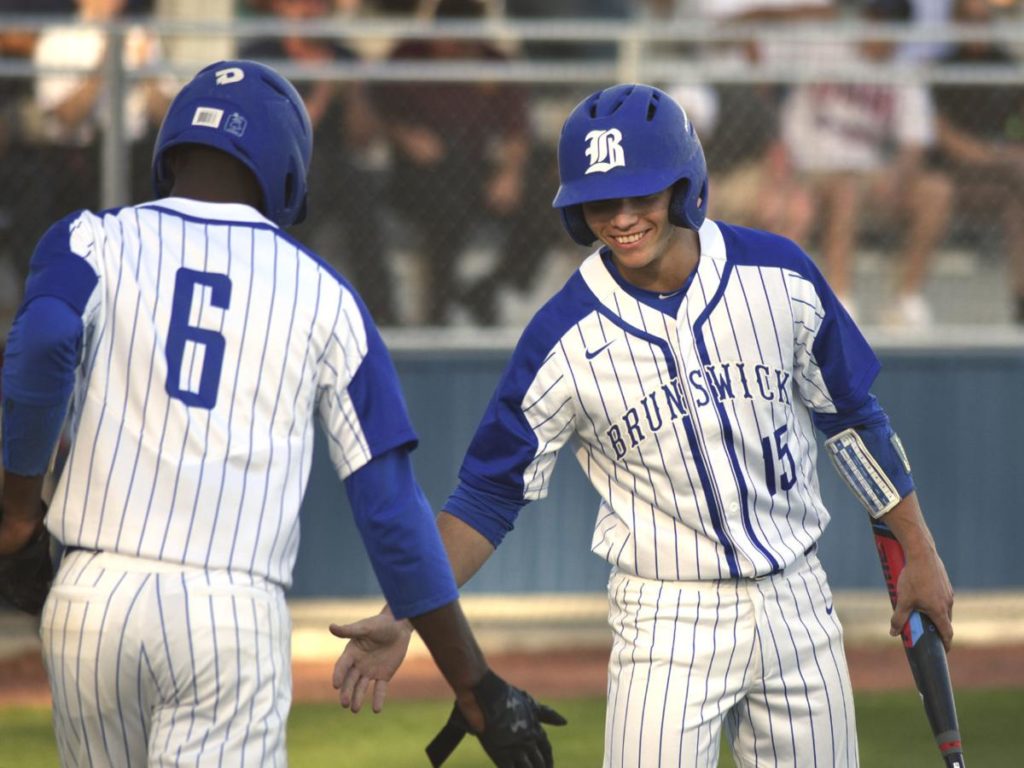 Brunswick High's Harrison Trawick and Glynn Academy's Will Bowdoin earned superlative honors as part of the All-Region-2-AAAAAA baseball team for the 2018 season.
Trawick, a senior shortstop and pitcher for the Pirates, was named the Region Player of the Year while Glynn senior ace Bowdoin was named the Region Pitcher of the Year.
The all-region team was released Wednesday and was voted on by the league coaches. The regular season ended last week and the state playoffs open Thursday for the teams that qualified.
Trawick, who bats lead-off for the Pirates and has signed with Piedmont College, finished the regular season with a .400 average as he had 40 hits in 100 at-bats. He had seven doubles, four triples and two home runs while driving in 18 runs and scoring 29 runs.
The senior right-hander is also the No. 1 pitcher for the Pirates. On the mound, he has a 5-3 record and owns a .930 ERA.
"He's a true leader. He really is," said Brunswick coach Brian Crawford when asked about Trawick. "He has a lot of savvy and really absorbs the game well. He competes day in and day out."
Bowdoin was an easy choice as the league's top pitcher. He finished the regular season with a 9-1 record for the Red Terrors while sporting an .835 ERA.
The senior right-hander closed the season with two of his better performances in the last week. He pitched a no-hitter in the first game of a three-game set with Statesboro while striking out eight. The Mercer signee also pitched in relief for Glynn in the third game, striking out eight of the 10 batters he faced.
"It was very well-deserved," said GA coach Trent Mongero of his ace winning the pitching honor. "This is a very good region and he captured the award over some very good pitchers. He is a first-class young man with a very bright future."
Several other players also represented the Terrors and Pirates on the all-region squad. Other Glynn players chosen for the team were outfielder Randon Jernigan, catcher Bo Pierce, pitcher Paul Hegeman and utility player Griffin Bates.
Glynn's Hunter Hall and Hill Hartman were honorable-mention picks.
Also making the team from Brunswick were third baseman Hunter Goff and outfielder Joe Smith. Anthony Cleveland was also an honorable-mention selection.
Effingham's Brett Griffin was chosen as Coach of the Year after steering the Rebels to the region championship.
Effingham, Glynn, Brunswick and Richmond Hill will represent the league in the Class AAAAAA state tournament.