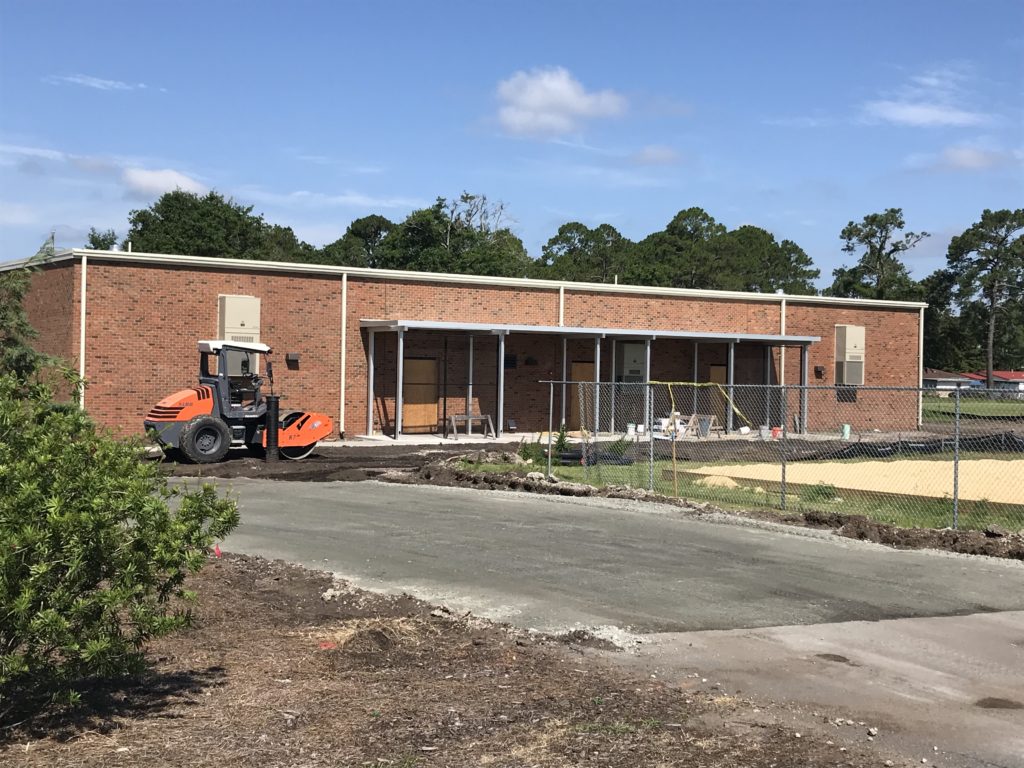 The Brunswick High football team will have a new on-campus home when it opens preseason practice for the 2018 season.

The Pirates' existing fieldhouse has been remodeled and also expanded to give the program more room to conduct its business on a daily basis.
"It basically provides the space we need for a Class 6A football program," said Steve Waters, athletic director for Glynn County Schools. "And, it's built for future growth."
The project is close to completion and is scheduled to be finished so Brunswick can move into the new building prior to preseason camp in early August.
The funds to pay for the facility were generated by ESPLOST 2. The work has been done by R H Tyson Construction based out of nearby Blackshear which also will build the new two-story facility at Glynn County Stadium.
The existing structure has been renovated to house coaching offices, a locker room for the coaching staff and also an expanded training room.
The newer part of the fieldhouse was built to hold the team locker rooms, a meeting room and storage space that mainly will be used for equipment and uniforms.
"That's really the most exciting thing, the brand new storage area," Waters said. "It will be very similar to what you see at a lot of colleges with rollout storage closets. It's really just gonna be everything they need."
Waters said plans for the fieldhouse were already under way before Brunswick head coach Sean Pender came aboard in early 2017. However, Brunswick's second-year coach was able to provide input after taking over the program.
The fieldhouse sits in front of Brunswick's three-field practice complex adjacent to the track.
The Pirates will continue to use the weight room that was built as part of the new gymnasium inside the school.
The school system also plans to remodel the upstair area at the old gym, which once was the school's weight training area, for use by the football team and other school athletic teams.
"The plan is to use that space for speed training and individual training," said Waters, adding that it could also be used as an indoor practice space along with the gym floor.
The Glynn Academy football team got a new facility a few years back when the old Glynn Middle School gym was remodeled to house offices for the football team, an indoor practice space and also the school's weight training area.
Brunswick's new facility is in line with that one, Waters said.
"This has been needed for years," he said. "Both teams have the essential items needed to build winning programs."