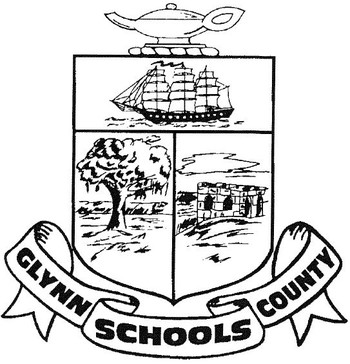 Glynn County Schools continues to reach new academic heights, outperforming state averages and making momentous gains on the recently released 2019 College and Career Ready Performance Index (CCRPI). So much so, the Georgia Department of Education results reveal that this is the highest score ever recorded in Glynn County Schools history.

According to the report, the overall district score was 83.7 (up from 79.3 last year), with scores of 85.7 for elementary schools, 77.3 for middle schools, and 85.8 for high schools. (Previous scores for Glynn County Schools' elementary level was 76.6, middle school was 75.4, and high school was 87.2).  The state's overall score is 77.1, a marginal decrease from 77.8 in the previous year. Scores for Georgia's high schools were 77, up from 75.3 in 2018. The middle school score decreased to 72.1, down from 73 in 2018, and the elementary school score also dipped slightly to 77.1 (down from 77.8 last year).
These results, which are part of the Redesigned CCRPI as approved in Georgia's state plan for the Every Student Succeeds Act (ESSA), highlight incremental improvements in each school's performance and provide a much more accurate picture of school quality in Georgia.
"We are very proud of the results and our substantial gains.  While we realize that our schools and students are more than any number, this certainly represents a lot of hard and outstanding work by our teachers, administrators, students, and families," said Superintendent Dr. Virgil Cole. "Further, it is indicative, relative to other school systems, that our system is not only one of the best in this area, but in the state.  I also want to thank our Board and community for their incredible support," he continued.
The CCRPI includes the following main components: Content Mastery, Progress, Closing Gaps, Readiness, and an additional component for high schools, Graduation Rate. Digging deeper into data, system scores for Closing Gaps at the elementary level topped out with the maximum score of 100, while every school in the district increased their Readiness marks.  Oglethorpe Point Elementary School had the highest elementary score in the district with a CCRPI of 97.3 (up from 89 the previous year), followed by C.B. Greer and St. Simons elementary schools – 93.1 and 92.9 respectively. (Last year, Greer recorded an 89.6 and St. Simons had a score of 92.8.)
District-wide, Goodyear Elementary was the most improved school, increasing its CCRPI score from 51.1 in 2018 to 71.9 this year, or a rise in 20.8 points. While scores for Altama and Burroughs-Molette elementary schools saw slight decreases – Altama received a CCRPI score of 73.8 this year, down from 76.2, and Burroughs-Molette obtained a 68.8, down from 69.6 – every school met and/or surpassed the 60-point threshold typically used to identify struggling schools.  The shift in scoring in 2018 moved the targets for achievement to increases that are specific to each site.
"The overall positive results confirm the focused work our schools are engaged in to support student learning. The efforts of teachers and school leaders toward continuous improvement are visible on every campus," said. Dr. Valerie Whitehead, executive director of strategy and innovation.
Middle school wise, Glynn Middle had the highest score locally with an 83.1 (up from 82 last year), followed by Jane Macon Middle with a score of 79, up from 76.8 last year. Although Needwood Middle had the lowest marks among the middle-school level, it saw a significant increase in its CCRPI score from 63.3 in 2018 to 71.7 this year.  Contrarily, both high schools saw slight shifts in their scoring. Brunswick High's score decreased to 83 this year (down from 85.9 in 2018); however, Glynn Academy rose marginally from 86.7 last year to 86.8 in 2019.
"All schools face different challenges, and there's no simple way to sum up a school's performance or quality in a single score. However, we certainly value the feedback we receive from our stakeholders and use information from the CCRPI to determine our strengths and weaknesses, while identifying solutions," Whitehead said.
In addition to the CCRPI, the report also provides a snapshot of the quality and character of each school site. Using the School Climate Star Rating, schools in Glynn County have been lauded for having some of the most caring, supportive learning environments in which all students can succeed. According to the report, the new ratings also indicate that all schools received a 3-star rating or higher on the climate index – another first in Glynn County School history.  Three schools received 5.0 ratings: Oglethorpe Point Elementary, St. Simons Elementary and Glynn Middle School. Every other school except Goodyear Elementary and Needwood Middle have been given a 4-star rating.
"The culture and climate of any school is critical to the success of any school.  We want all of our students to feel safe, supported, and secure, and this rating certainly supports this critical mission," Cole said.
About the CCRPI
Under the federal Every Student Succeeds Act (ESSA) – the replacement for No Child Left Behind (NCLB) passed in 2015 – states are required to have a "statewide accountability system" that provides information on how well schools are performing. The CCRPI is Georgia's accountability system.  Similar accountability systems were required under the No Child Left Behind waivers many states operated under before ESSA was passed, but ESSA gives states more authority over the process.   After ESSA was signed into law, the Georgia Department of Education spent two years gathering input from the public and working with a committee of educators and other stakeholders to redesign the CCRPI. Parents, educators, members of the business community, and others said they wanted a CCRPI that reflected the opportunities schools offered students – from fine arts to career education – rather than a focus strictly on standardized test scores.  The CCRPI was refined based on this feedback, and 2019 is the second year scores from the redesigned CCRPI have been released.
School Climate Star Rating
As part of the CCRPI reports, the Georgia Department of Education released the 2019 School Climate Star Ratings for local schools. This rating is provided as an informational tool for schools, parents, and communities. While it is reported alongside the CCRPI, it is not included in the calculation that produces school and district CCRPI scores.  School climate refers to the quality and character of school life – the "culture" of a school. A sustainable, positive school climate fosters youth development and student learning, which are essential elements for academic success, career-skill improvement, and overall quality of life.  The School Climate Star Rating assesses the climate of a school – each school in Georgia receives a one- to five-star rating, with five stars representing an excellent school climate and one star representing a school climate most in need of improvement.  The School Climate Star Rating is determined by the following indicators:
Survey – a measure of student, teacher, and parent perceptions of a school's climate
Student Discipline – a measure of student discipline using a weighted suspension rate
Safe and Substance-Free Learning Environment – school discipline incidents and student survey responses on use of illegal substances and the prevalence of violence, bullying, and unsafe incidents within a school
Attendance – the average daily attendance of teachers, administrators, and staff members and the percentage of students with fewer than six unexcused absences.