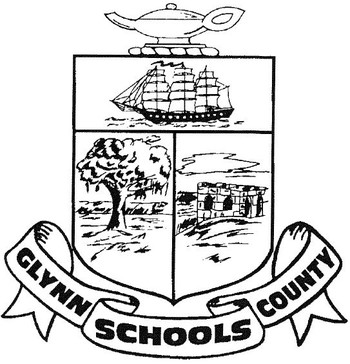 For the second consecutive year, Glynn County Schools is being recognized as a state leader for having one of the highest four-year graduation rates among other school districts in Georgia.
According to the latest report by the Georgia Department of Education, 71 Georgia school districts recorded graduation rates at or above 90 percent in 2019.  With an overall graduation rate of 93.7 percent – down from 95.1 percent last year – Glynn County Schools has, once again, surpassed the state average.
In the Georgia DOE's analysis report, high school graduation rates rose to 82 percent in 2019, up from 81.6 in 2018. These results are touted as an all-time high for Georgia's graduation rate since the state began using the adjusted cohort calculation now required by federal law.
Glynn County Schools Superintendent Dr. Virgil Cole credits the positive results to tailored school improvement plans; innovative teaching strategies; effective social and emotional learning programs; and improved access to pathways in Career, Technical and Agriculture Education (CTAE), dual enrollment, Advanced Placement and International Baccalaureate programs.
"These results are a testament to the strength of our schools, teachers, students, parents and community.  Obviously, we continue to strive for a 100-percent graduation rate, but it is more important for us to deliver a quality education to every student and prepare him or her with the skills they need for a successful future," Dr. Cole said.
This year, students at Brunswick High recorded a 91.5 percent graduation rate this year, down from 96 percent in 2018. Glynn Academy students saw a 93.9 percent graduation rate in 2019 compared to 94.6 percent last school year. While there are unique differences in each cohort of students, working to meet individual needs confirms the fact that some students require additional time, said Dr. Valerie Whitehead, executive director of strategy and innovation. The system's partnerships with community organizations such as Communities in Schools and Gulfstream's Student Leadership Program supplement our resources to help students reach this important milestone.
"The graduation rate is a culmination of preparation students receive throughout their education and this measure helps us examine the effectiveness of instruction and support services. Our schools and district leaders continue to ask questions and seek solutions to enable our students to experience success," Whitehead said.
Continued State School Superintendent Richard Woods:
"I'm proud today of Georgia's teachers and students, who are doing the on-the-ground work that leads to increases in our graduation rate and other indicators – including NAEP and Georgia Milestones scores," Woods said.  "Moving forward, we must continue to focus on offering a relevant education and preparing every child for their future – not a one-size-fits-all system that sends every student in the same direction, but a tailored and personalized pathway based on a student's academic and career interests and future goals."
Georgia calculates a four-year adjusted cohort graduation rate as required by federal law.  This rate is the number of students who graduate in four years with a regular high school diploma divided by the number of students who form the adjusted cohort for the graduating class.  From the beginning of ninth grade, students who are entering that grade for the first time form a cohort that is subsequently "adjusted" by adding any students who transfer into the cohort during the next three years, and subtracting any students who transfer out.
While all states use the same calculation, each state sets its own requirements for students to earn a regular high school diploma.  Georgia has some of the highest requirements in the nation for students to graduate with a regular diploma.
| | |
| --- | --- |
| Georgia Graduation Rates – 2012 to 2018 | Overall Percentage |
| | |
| 2019 | 82.0 |
| 2018 | 81.6 |
| 2017 | 80.6 |
| 2016 | 79.4 |
| 2015 | 79.0 |
| 2014 | 72.6 |
| 2013 | 71.8 |
| 2012 | 69.7 |