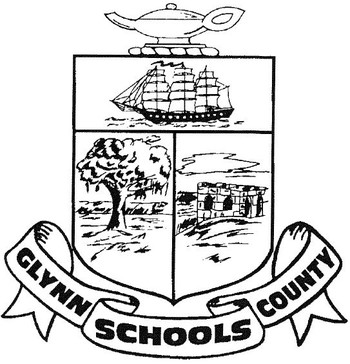 Third time was the charm for Glynn Academy senior Joshua Brumbach, who recently earned a perfect score of 36 on the ACT. He can now count himself among two-tenths of 1 percent of students who take the national entrance exam each year and receive a top score.
To bring that figure into perspective, in the U.S. high school graduating class of 2018, only 3,741 out of more than 1.9 million graduates who took the ACT earned a top composite score of 36.
"It's an awesome honor and I've received a lot of congratulations from my friends and family, as well as members of our community. It's made me feel very loved," said Brumbach.
In a letter recognizing this achievement, the ACT CEO Marten Roorda stated that his achievement on the ACT is "significant and rare."
"Your exceptional scores will provide any college or university with ample evidence of your readiness for the academic rigors that lie ahead," the letter continued.
While many students use prep books and mobile apps to prepare for the ACT, Brumbach said his test prep guide consisted of being engaged in the classroom.
"Most of my preparation was learning and practicing more in my AP classes, but I also did some practice tests and questions from the internet and my Princeton Review book," he said. "I owe a lot to my classmates and teachers, though. I have a lot of people who are always willing to help me learn and understand, and I am very thankful for all of them."
In addition to maintaining a healthy load of AP classes and dual enrollment, Brumbach also participates in karate and several interscholastic clubs – all of which he says has contributed to his successful test-taking strategies.
"I've been in karate for 9 years, and that has helped me develop my character, critical thinking, and leadership skills. I'm also an officer and award-winning delegate on the Model UN Team, varsity member of the Math Team, president of the Glynn Academy National Honors Society, and founder and president of the GA Ultimate Frisbee Club," Brumbach said.
"While I don't do very much test prep in any of these (except for maybe Math Team), they have all greatly developed my ability to think on my feet, lead and assist others, and communicate ideas with individuals and groups."
Although he nervously waited to find out his score the night it was released, Brumbach admits that he felt confident after finishing the test.
"This was my third time taking it, so I felt like I had a good gauge of how the results would be, but I definitely was not expecting a perfect score," he said.
With the ACT behind him, Brumbach is now focusing on where he wants to pursue a college degree, with hopes of majoring in environmental engineering.
"I hope to attend Georgia Tech next fall, so that's the only place I'm really applying to. It's very hard to beat the financial aid of staying in-state, and Georgia Tech is a really great school," he said. "But I'm still working on all of my college stuff, so nothing is final yet."
As some advice for other students preparing to take the ACT, Brumbach said the best thing to do is practice, relax and most importantly, get a good night's sleep.
"The format and pacing are the hardest part, in my opinion, but the best way to practice is to answer practice questions and time yourself, so you'll be comfortable when you take the actual test," he added.
About the ACT
The ACT is a curriculum-based achievement exam that measures what students have learned in school. Students who earn a 36 composite score have likely mastered all of the skills and knowledge they will need to succeed in first-year college courses in the core subject areas.
The ACT consists of tests in English, Mathematics, Reading and Science, each scored on a scale of 1–36. A student's composite score is the average of the four test scores. The score for ACT's optional writing test is reported separately and is not included within the ACT composite score.
ACT scores are accepted by all major four-year colleges and universities across the U.S.