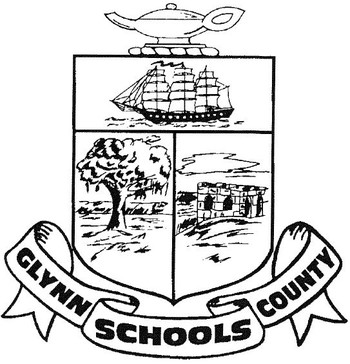 Application requests for Intradistrict Transfers (IDT) for the 2020-2021 school year will be accepted from Dec. 6, 2019 to Jan. 31, 2020.

Commonly referred to as out-of-zone attendance, IDT allows for students to attend schools that are outside of their attendance zones if their request has been approved and the proposed receiving school has adequate capacity to accommodate additional students.
Unlike years past where parents were required to present their written application forms to the principals of both the zoned and requested schools for their review, IDT applications can be filled out electronically on the district website, www.glynn.k12.ga.us, in the Parents tab under Attendance Zones. However, the links for IDT 2020-2021 – both in English and Spanish – will not go live until Monday, Dec. 6.
To streamline the application process, students who have a current Intra-district Transfer approved will not have to reapply during the application window. Instead, the principal at the school for which the student is currently attending will review the approval for consideration of the next school year. Existing IDT approvals can be revoked if a student is not in good standing regarding attendance, academics and/or behavior.
For new IDT requests, electronic applications must be submitted by or before Jan. 31, 2020. No applications will be accepted once the window has closed. As with current approved IDT requests, principals will be provided with a list of applications for approval/revocation. Notice of approval or revocation will be provided by each school to parents/guardians via email by no later than Feb. 28, 2020.
Parents/guardians can appeal the decision to the Office of the Superintendent, 1313 Egmont Street, Brunswick, Georgia 31520, by writing a letter with specific reasons for why the denial should be reversed. Appeals must be submitted no later than March 16, 2020; final approval would be determined by district administration within 30 days after receipt of the appeal.
In the case of an address change, parents/guardians must submit a letter to their school's principal for approval to have the student remain at their current school. The request may be approved, provided attendance, academics and behavior are in good standing throughout the course of the school year. Otherwise, parents/guardians can appeal a revocation within 10 days of receipt of the letter, and district administration will make a decision on the appeal in 30 days.
An Intra-district Transfer could impact athletic eligibility; therefore, parents of students involved in athletics should consult with the district athletic director before requesting an out-of-zone placement. While the Glynn County School System can approve an Intra-district Transfer, eligibility for high school athletics is determined by the Georgia High School Association (GHSA). GHSA decisions regarding eligibility are final and can be appealed only to the GHSA.
The district will not provide transportation for students who attend school out of zone.  For more information, call 912-267-4100, ext. 1512 or email shaywood@glynn.k12.ga.us.