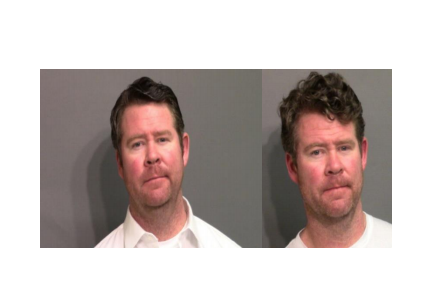 The Glynn County Police Department is asking for help from the public.
The coastal law enforcement agency is seeking information that will lead to the arrest of Billy "Reid" Zeh of Saint Simons Island, GA. Authorities say Billy "Reid" Zeh, who is an attorney, is actively avoiding law enforcement and he is wanted on warrants for his arrest related to a family violence incident. The news of his pending charges came late Tuesday night by press release.
Currently, warrants for his arrest include the following:
Two counts of aggravated assault
One count of robbery
One count of battery
One county of kidnapping
Zeh is described as a white male, 45 years of age, approximately 6 foot 2 inches tall, and approximately 250 pounds. The Georgia Bar Association lists Zeh as an attorney in Active member 'in Good Standing' with no disciplinary matters on record. His office is in Brunswick.
The Brunswick News reported in March 2018 that Zeh was arrested and charged with misdemeanor simple battery. Three months later, in June of 2018, the news outlet reported Zeh was arrested under suspicion of driving under the influence. At the time, Zeh was the public defender for Glynn County State Court, which handles misdemeanor crimes and traffic infractions. In July 2018, the American Civil Liberties Union penned an article on him for his alleged practice of charging of clients for public defender services that were supposed to be free. The Glynn County website still displays Zeh as the public defender in municipal and state court cases.
If you have any information about the whereabouts of Zeh or with regard to the incident, please contact the Glynn County Police Investigations Division at 912-554-7802.
A Silent witness line is also available for contact and can be reached at 912-264-1333.
---