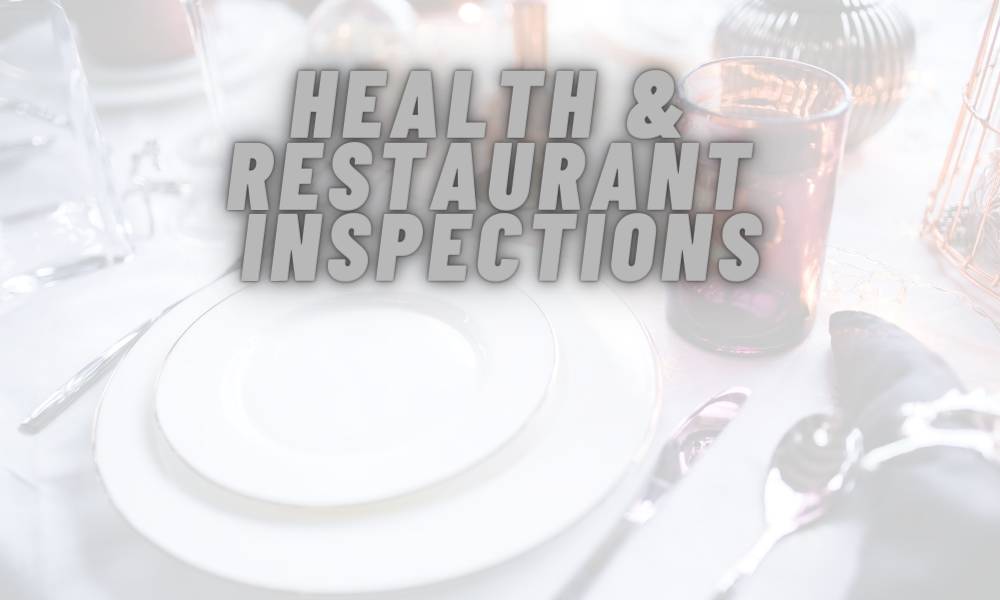 All reports are public information, published by the Georgia Department of Public Health, and posted in a conspicuous location at the establishment. Any questions about scores should be directed to the Department of Public Health.
Scores below 70 are considered failing. When a restaurant is deemed unacceptable, follow-up inspections are generally completed within 10 days of the original evaluation.
Any restaurant with a C grade or F grade will have the link to the full report
---
GLYNN COUNTY
SATILLA MARSH ELEMENTARY SCHOOL
360 SOUTHPORT PKWY BRUNSWICK, GA 31523
Phone Number: (912) 265-3675
Permit Type: FS
Last Inspection Score: 96
Last Inspection Date: 09-18-2020
LAKE SIDE AT LONGWOOD
448 SALT CREEK WAY E BRUNSWICK, GA 31520
Phone Number:
Permit Type: SP
Last Inspection Score: 95
Last Inspection Date: 09-17-2020
---
BRANTLEY COUNTY
No inspections reported by DPH during this period.
CAMDEN COUNTY
PAULY'S CAFE'
102 OSBORNE ST SAINT MARYS, GA 31558
Phone Number: (912) 882-3944
Permit Type: FS
Last Inspection Score: 85
Last Inspection Date: 09-17-2020
RODEWAY INN
1311 E KINGS AVE KINGSLAND, GA 31548
Phone Number: (619) 792-7898
Permit Type: TA
Last Inspection Score: 81
Last Inspection Date: 09-15-2020
MCINTOSH COUNTY
MCINTOSH MANOR BED AND BREAKFAST & RV
15752 U. S. HIGHWAY 17 TOWNSEND, GA 31331
Phone Number: (912) 832-3198
Permit Type: TA
Last Inspection Score: 100
Last Inspection Date: 09-15-2020
INLAND HARBOR RV PARK
13566 GA HWY 251 DARIEN, GA 31305
Phone Number: (912) 437-6172
Permit Type: TA
Last Inspection Score: 100
Last Inspection Date: 09-15-2020
DARIEN WATERFRONT INN
711 FORT KING GEORGE RD DARIEN, GA 31305
Phone Number: (912) 437-1215
Permit Type: TA
Last Inspection Score: 100
Last Inspection Date: 09-15-2020
OPEN GATES BED & BREAKFAST
301 FRANKLIN ST DARIEN, GA 31305
Phone Number: (912) 437-6985
Permit Type: TA
Last Inspection Score: 100
Last Inspection Date: 09-15-2020
WAYNE COUNTY
DAIRY QUEEN
312 S1ST JESUP, GA 31545
Phone Number: (912) 427-0634
Permit Type: FS
Last Inspection Score: 95
Last Inspection Date: 09-18-2020